In Dnipro, Ihor rented a production space — an equipped kitchen for cooking. The businessman says that he was lucky, because the room was renovated, they just put equipment in it — a pizza oven, a refrigerator — and started working.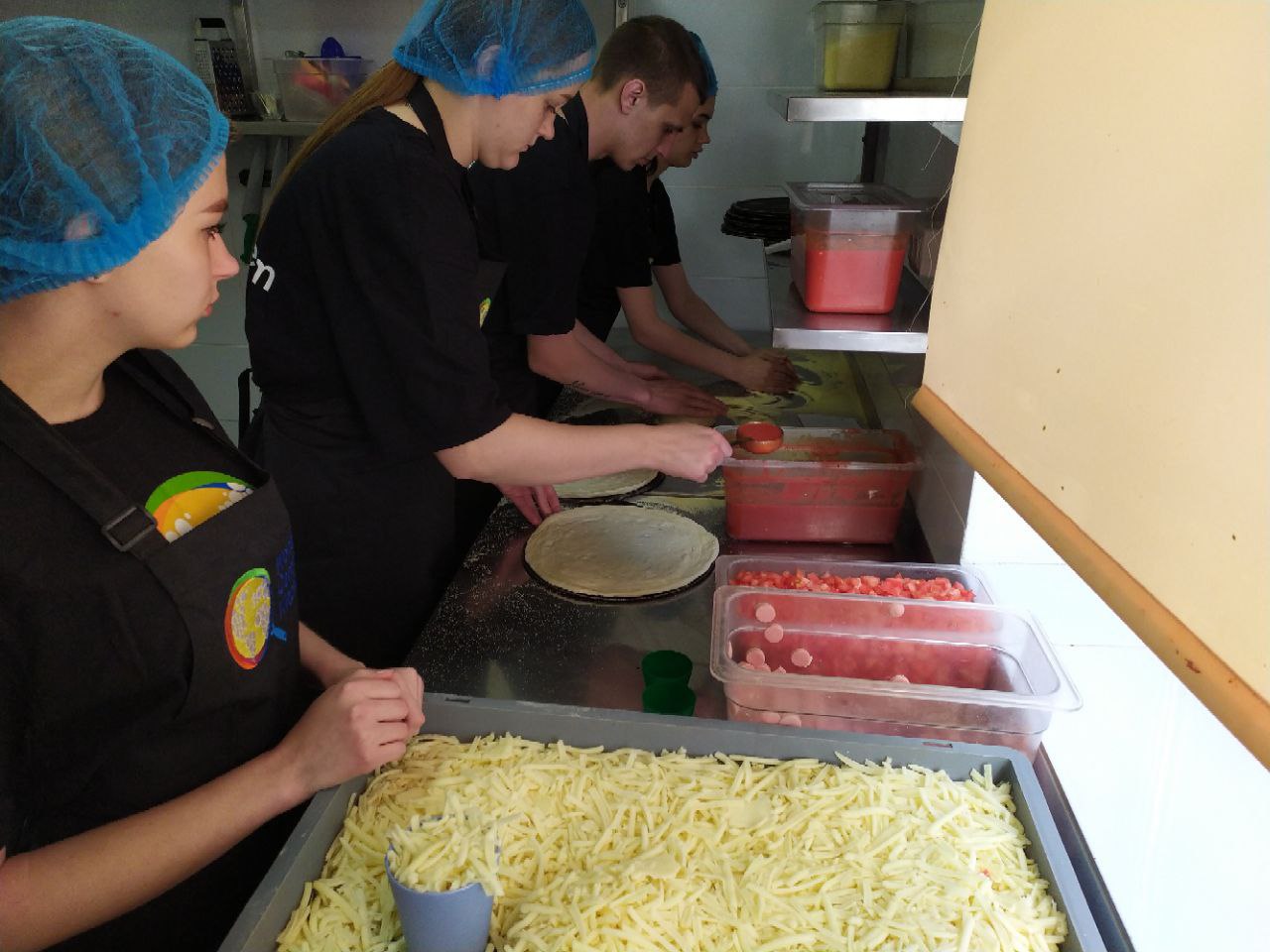 «Moko Pizza» team bakes up to 500 pizzas a dayFriends advised to contact the charity humanitarian organization «World Central Kitchen». This organization helps catering establishments to cook and distributes food kits to people who find themselves in difficult circumstances and cannot buy food. Ihor signed an agreement with them to make pizza. In three weeks of work, pizzeria made more than 26 thousand portions of pizza — more than 6 thousand pizzas.
Now his team bakes up to 500 pizzas a day. Before the war, «Moko Pizza» pizzerias had a wide range of pizzas — more than 30 kinds. To fulfill a big order every day, the team has developed a new pizza recipe. Products are purchased in supermarkets of Dnipro and from local entrepreneurs.
«Because of the war, there are some problems with food supplies, we can't make many different types of pizza in large quantities now, which requires different cheeses, smoked products, seafood. So our team developed a new recipe. It's quite simple, but it has all the ingredients — mozzarella, bacon, tomatoes,» Ihor says.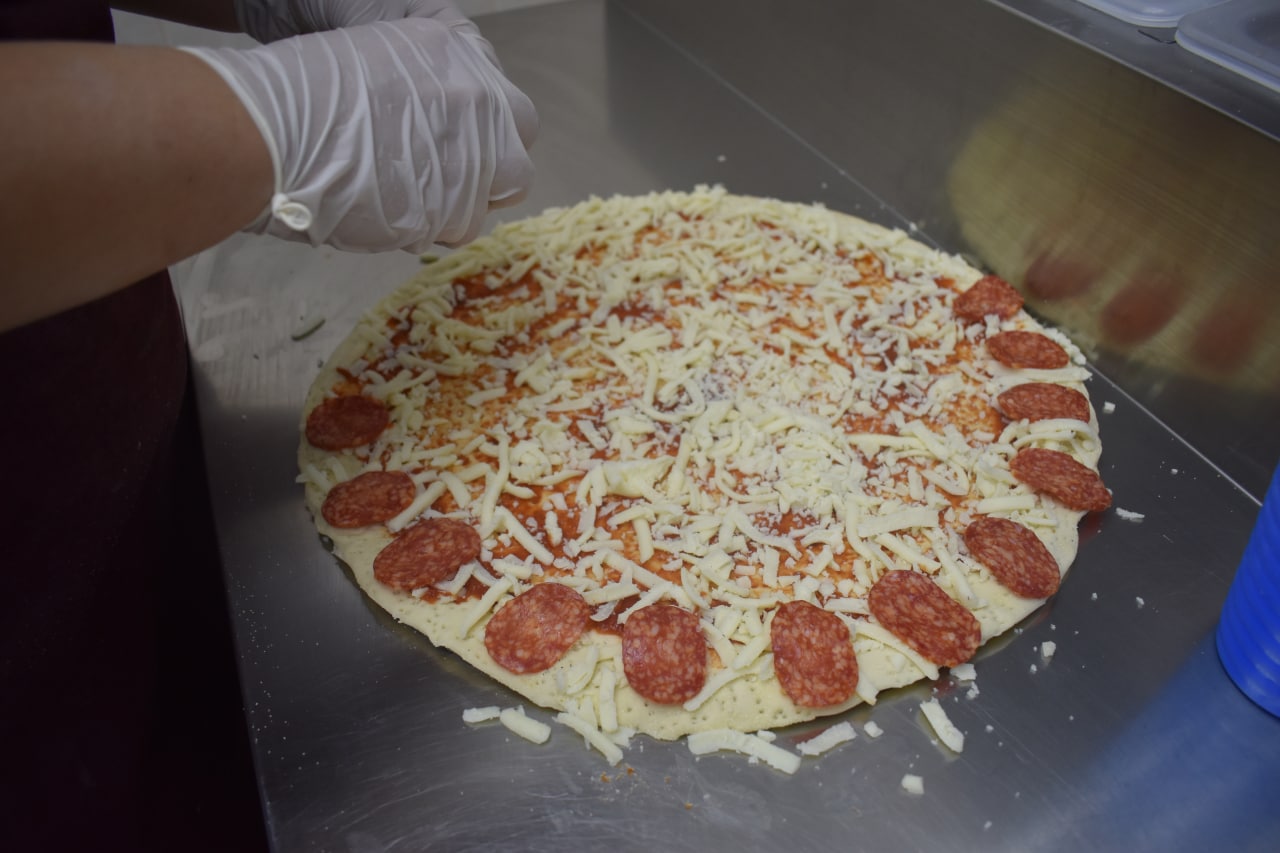 The team baked pizzas according to a new recipeBefore the war, Moko Pizza pizzerias made dough that «ripened» in the refrigerator. This recipe is still used today, despite its large volume and speed of production, to make a delicious product.
«World Central Kitchen» decides who gets a pizza. The businessman also cooperates with the city authorities of Pokrovsk and Myrnohrad, which is aware of the needs of residents who remain in front Donetsk oblast. Recently, his team delivered pizza to families raising children in family-type homes, and also visited frontline villages in the Pokrovsk district.
«Twice a day we go to Donetsk oblast to deliver orders. People are grateful when we bring them pizza bursting with flavour. I am also glad that thanks to this project my team has a job, employees receive a salary and can feed their families, — the businessman shares. «It's not the format we're used to, but now we can be useful to people with this kind of work, so we do it.»
Social responsibility in difficult times is not news for an entrepreneur. When the coronavirus epidemic began in 2020, Iрor delivered pizzas free of charge to doctors at ambulance stations in Mariupol and Pokrovsk. In this way, he thanked the doctors who worked without days off, rescuing patients.
«Currently, there are many people who lost their jobs and housing due to the war. Every day we see long queues of people who come to different centers for humanitarian aid. We can't feed everyone, but we try to be as helpful as possible. Only thanks to the World Central Kitchen Foundation we can continue to work and feed people in need now, and I am extremely grateful for that opportunity.»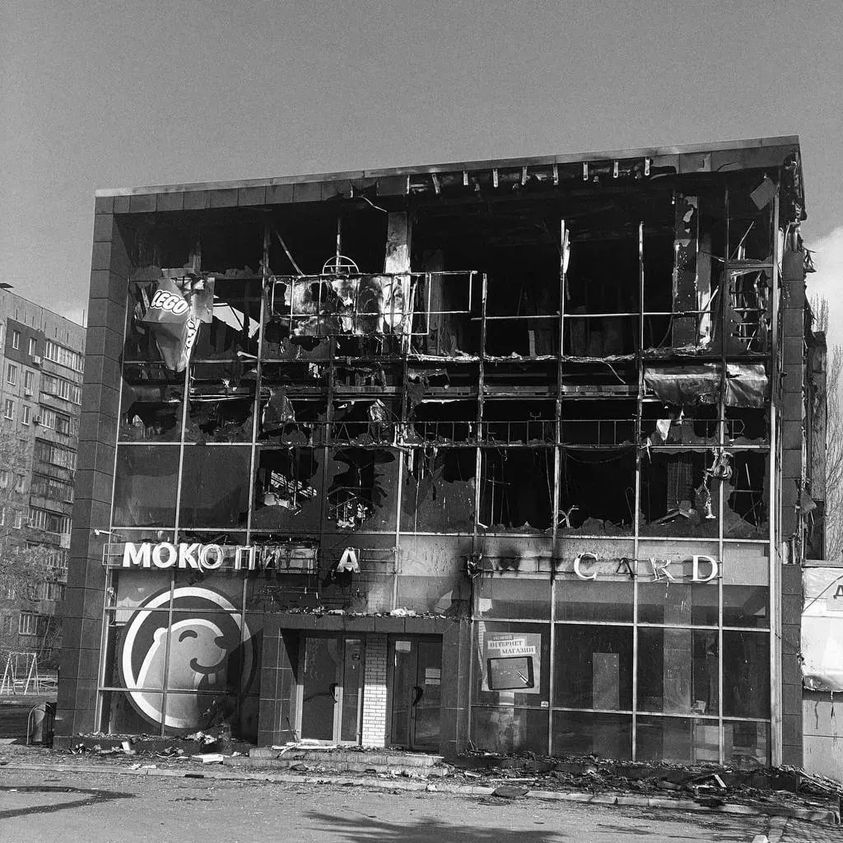 Ihor Vynohradov lost a pizzeria in MariupolThe entrepreneur continues to search for premises in the cities of central Ukraine so that his «Moko Pizza» can work again as a business for visitors, when customers come to the pizzeria, choose a pizza of their choice and receive orders in a few minutes.
Before the war, Ihor had four pizzerias — two in Mariupol, Pokrovsk and Myrnohrad. He lost a pizzeria in Mariupol — all the equipment burned down due to a shell entering the premises. Despite these losses, Ihor does not give up, he did not despair and continues to work every day, supporting Ukrainians in difficult times.