A fighter with the call sign «Burger», and in peaceful life Askold, is a Ukrainian citizen of Israeli who returned to Ukraine from the first day of the full-scale war to fight for its will with weapons in hand.
«Vchasno» journalists met with the military the day after the General Staff officially announced that Ukrainian troops had left the destroyed Severodonetsk. The defenders were exhausted — some were resting, some were dressing their wounds, and some were just smoking and listening to the explosions nearby. It seems that the calm area was unusual for them, they needed time to catch their breath. But the young fighters, despite the fatigue, kept their positive energy. Askold was lucky enough to go through hell and out of Severodonetsk with his two friends.
«When I saw the news that Kharkiv and Kyiv are bombed, I realized: it's time to buy tickets home»
When «Burger» was 16 years old, his mother got married and moved with her son to Israel. In this country, he had everything: friends, work, and his favorite hobby — airsoft. It was a bright and interesting life. However, he always dreamed of returning to the Motherland.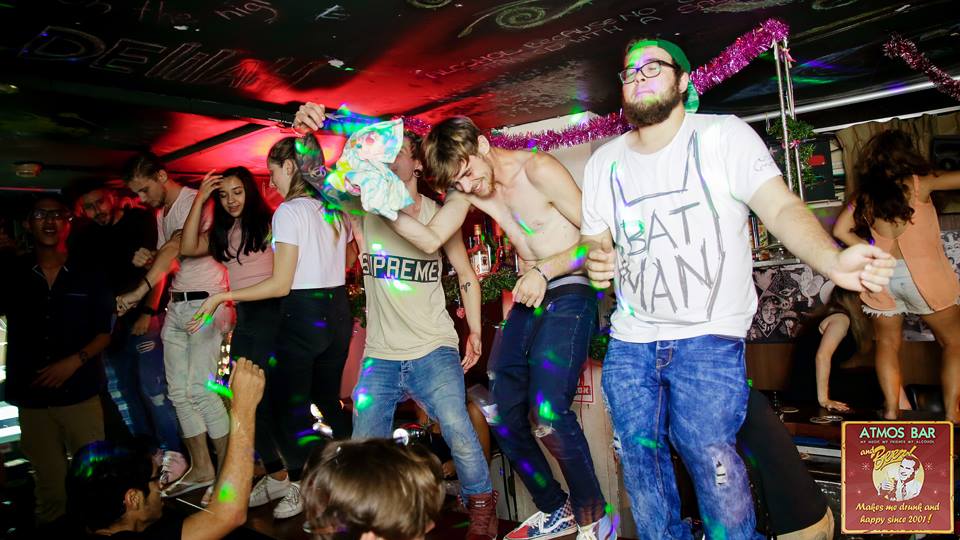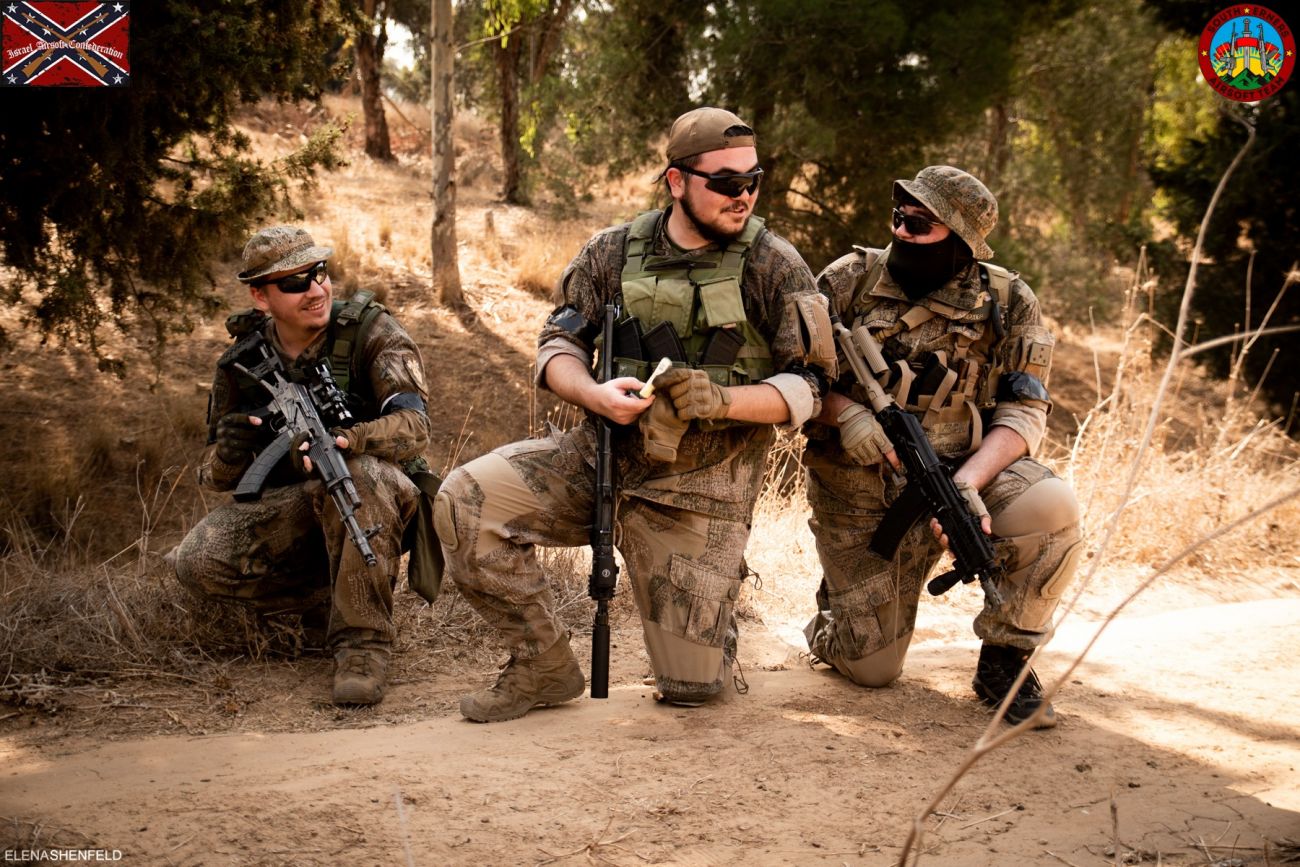 Askold admits that he knew that there would be a full-scale war even before February 24, when Putin delivered a «historic speech» the day before, on how Lenin created Ukraine.
«I sat that hour and held the phone with trembling hands, because there was this fomenting of tension: "There will be a war, there will be a war!". And I was already sitting with a packed bag of things after that. I knew that if something did start, it would be very serious right away. And it will be necessary to go and save the situation. And in words, when Putin said: "I declare LDPR official", the hands immediately stopped shaking. There was one thought: "There will be a war." And I already decided two or three years ago that I want to return to Ukraine and live here, I am a Ukrainian. Although I lived in Israel, everything was wonderful, but I got bored. I want to go home, I will come back. And it so happened that I returned to the war,» Askold says.
The morning of February 24 began with a report that several rockets had already hit Kyiv and Kharkiv. And then a thought flashed through his mind: «It's time to buy tickets home.» Askold gathered a group of like-minded people who were also going from abroad to defend Ukraine. They arrived in Poland already on March 1−2.
Foreign Legion in Ukraine
In a Polish military store, a company of friends bought body armor, covers, tactical clothing, uniforms, and shoes. Everything that can withstand real battles. «Before that, I practiced airsoft for 6 years, modeled Ukrainian troops in Israel — 137th battalion of marines. So there was a lot of tactical equipment at that time, plus we also bought in stores. And we just got on the bus with volunteers who were also going from other countries to the war in Ukraine. And we arrived at the training ground,» Askold says.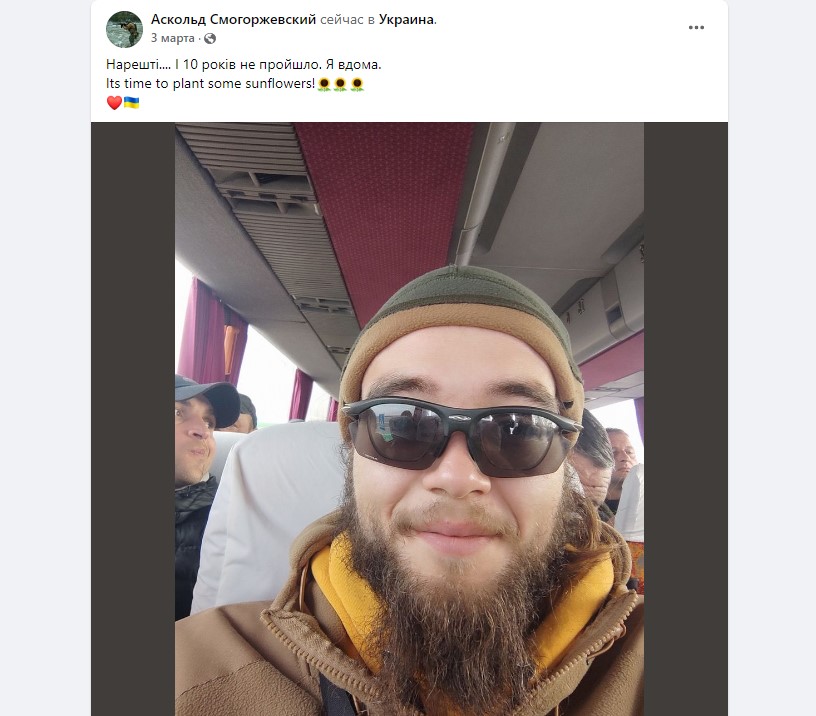 The first week at the training ground was quiet, and then there was shelling. The soldiers woke up at five in the morning to the fact that they were being fired with 50 caliber. But all remained intact thanks to the impeccable work of Ukrainian air defense and aviation — only eight of the 36 missiles landed.
«There were real "Star Wars" scenes overhead: planes were flying, everything was exploding, people were in a panic,» the man recalls. «And our group of Israelis accepted all this quite calmly because it is a common thing for us. And we knew how to act in case of rocket fire.»
«Burger» says that at the time of the shelling, many of the people froze on the place, and a considerable number had to be dragged into the trenches. «That night was okay. And later we found out that the Russians wrote that they destroyed all foreign mercenaries. And we did not have a single dead or wounded in the Foreign Legion. More precisely, there was one — with a broken leg. We were born lucky,» the man says.
After that, a new combatant came to the Legion and explained that everyone who has real combat experience is ready to join the battle right away.
«Specialists who fought in the NATO forces, the Royal Danish Army, could immediately be sent for equipment, and then into battle. And to all the others who had no combat experience, it was explained: for several months we will be chased through training grounds, and then, perhaps, we will be sent to the "yellow zone". And I am a foreigner only according to my passport. That's why I went out to the combatant, told in pure Ukrainian that I wanted to fight.»
Then Askold traveled around the cities of Ukraine in search of a real war. Sometimes he came under fire, but this was not enough for him. He was looking for real battles, a real confrontation with the enemy.
Looking for a real war
He had no fear, but a desire to become a participant in events in the hottest spots of Ukraine. «Burger» and his friends decided to look for a real combat unit — and «Svoboda» volunteer battalion. The next day, when they came, as they thought, to stand at checkpoints, they were asked: «Don't you want to go to Starytsia?». They wanted
«I'm not from Kyiv at all, so I don't know the area, but we immediately said that we are not interested in checkpoints, but a real battle. And that's why we were taken to Starytsia. But when we entered, the occupants were a kilometer away from us. And we were so serious about everything, so militant, with adrenaline… And the next morning we found out that the Russians have moved 50 kilometers from Kyiv. It was already the end of the battles for the capital. And we are like: «Damn, we want more, for real,» «Burger» recalls.
After a few days, the men were offered to go and fight in Kharkiv. At that time, «Svoboda» agreed with part of the operational response group that the fighters would also be «combat». In a few days, two proposals appeared: either to join the Armed forces of Ukraine, but they have to wait for that, or to go into battle with a part of the National Guard of Ukraine. The men agreed to the last option in order to go to war for Ukraine as soon as possible.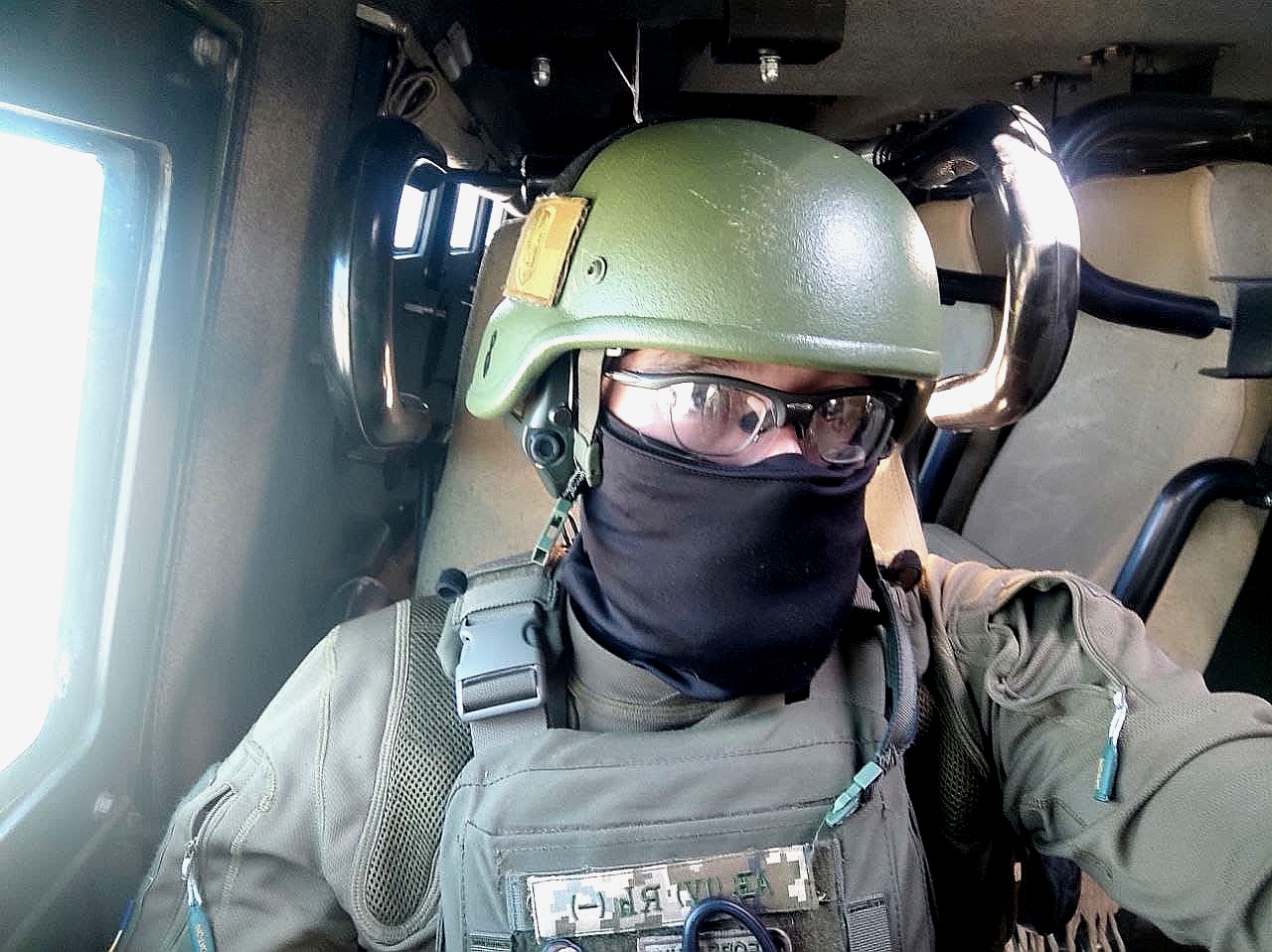 «We left to fight for Ukraine. The direction was not important to us — we want to defend the entire territory. Because my home is the Chernivtsi oblast, and if the war will reach this area, it will be very bad. Therefore, it did not matter to me where — in Kharkiv, Luhansk or Donetsk. Although Crimea is only to protect Ukrainian territory. And we went to the territory near Bakhmut, and from there to Severodonetsk. The real adventures and understanding of where we got to started here,» Askold says.
«If our troops did not leave Severodonetsk — there would be a second Illovaysk or Mariupol»
First, the branch, in which «Burger» served, was brought to the left flank. This is where the men realized how difficult it was. But they were looking for it.
«We are on our land, we protect our country. And we cannot afford just destroy everything around with artillery. Plus, we do not have so much artillery, there is no ammunition to this artillery in order to demolish everything. And the occupants do not care. They don't care whether you sit in some location, or there is no one — they just "pour" where they want with "Grad" MLRS, and artillery. So we were there, we were waiting for a breakthrough on the river. In fact, it was like this: the guys had a collision, and we just waited for something to happen. At some point, we had a break for a few days, and only then we went to Severodonetsk in the industrial zone. And there realized how serious everything is. Because hits are not just near you, but on you. There is not a single quiet moment — they constantly shooting at you, and there are explosions. It is a war-war, the level of which was not in Europe from World War II. There was constant shelling from tanks, aviation, dead and wounded friends of mine…»
At that moment, he understood that it would not be easy. But everyone was standing for Severodonetsk.
«It was not easy, because the Russians had much more resources. We have very cool warriors! They do extraordinary things. And in general, in the conditions in which we kept Severodonetsk for a month and a half — this is already a victory. Although we had to leave it. But it would be stupidity not to do it at that moment, otherwise, we would get a new Mariupol or Illovaysk (got surrounded),» «Burger» says. And then Askold as part of «Prymara» division was sent to the right flank, and everything got even hotter.
How volunteers destroyed Russian special forces
«It was not a city, but a forest, trenches. And there began phosphorus, «Grad», artillery — everything but tanks (at that moment). Unfortunately, we had to step back — because you will not do a lot with a gun against artillery. And there was little support in our direction. And so we went to the village of Voronove. Four days there were very tense. We slept for two to three hours a day at a maximum, and on May 21 there was a very serious «commotion» «Burger» says.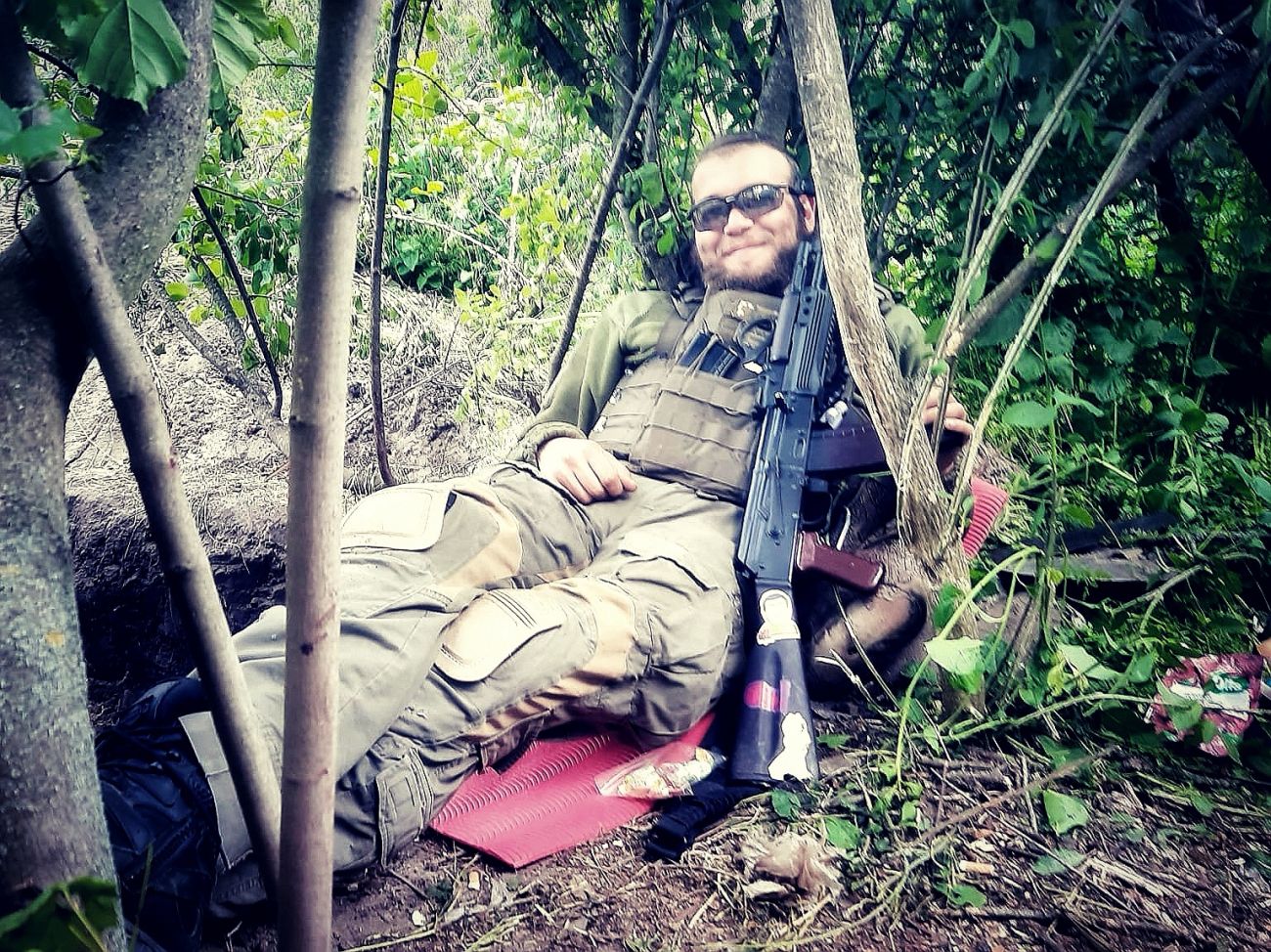 They were raised by combat alarm — they saw from the drone that the occupants were leaving. At first, everything was «traditionally»: Ukrainians worked from several points, were convinced that the Russians would last a few minutes and leave. But the option that in 10−15 minutes the enemy will retreat, in the first hour of the battle disappeared.
«In the second hour we ran out of ammunition, so one of our commanders simply came running and gave the comrade the ammunition for two firing positions — for RPGs, grenade launchers, machine guns. It was a non-stop fight. At first, we tried to shoot, then our coordinator of artillery, our mortar, «covered» them so that they could not lift their heads. The mortar was in operation. And over time, we began to receive information that there were killed and wounded enemies. And we were standing in our positions, and everything was okay. At the third hour, I already sat down to charge the ammunition. More people were engaged in that than in shooting because the ammunition ends really quickly, but charging takes time. After that, the enemy retreated. And in the evening there was a message from the headquarters that we met very serious opponents — whether it is special forces or intelligence, and we destroyed a large number of opponents. And among them — the «DPR» combat and a wounded intelligence colonel. And we sit and do not understand, «How is it? We allegedly simply volunteers with a basic training,» Askold recalls. They sat down, smoked, and accepted the fact that they finally accepted the first serious fight.
At that time, the mortar Davyd saved many lives of the comrades — he «poured» the Russians in the trench, which they dug under fire, and destroyed a lot of Russian. After leaving Severodonetsk, each of the unit members approached Davyd and thanked him personally. They say this mortar is a real god.
«Kadyrovtsy shouted "Allah Akbar", we shout that will shave them»
*"Kadyrovtsy" is a term used by the population of Chechnya, as well as members of the groups themselves, for former members of the paramilitary units of the former pro-Moscow President of the Chechen Republic Akhmad Kadyrov, headed by his son and the current President Ramzan Kadyrov.
«And the next day it became even more "interesting" — first our building was "dismantled" by a tank, and in the evening the Kadyriv troops came. But we were so "charged" and on adrenaline that we just started throwing grenades at them from grenade launchers. They started shouting "Allah Akbar", we shout back to them that we will shave them. And they shot somewhere, not even at us, but left. And we were already very deaf — when guns work for three hours in a row, and all this in one room. So ears just left the chat,» «Burger» says.
Already in the morning, when our military received the order to withdraw from their positions, the enemy arranged for them «hot» retreatment: they were shooting at them both from «Grad» and artillery. Askold says that they were just ambushed — and his friend was injured.
«Just as he was driving the Zhiguly, a mine exploded right in front of the car. He and another comrade were cut by debris, one had to be evacuated immediately. But we took out all the ammunition we could, shot back what we couldn't take, everything to the last. We left our belongings, but carried all the ammunition and grenade launchers, so the enemy would have only a minimum,» Askold recalls.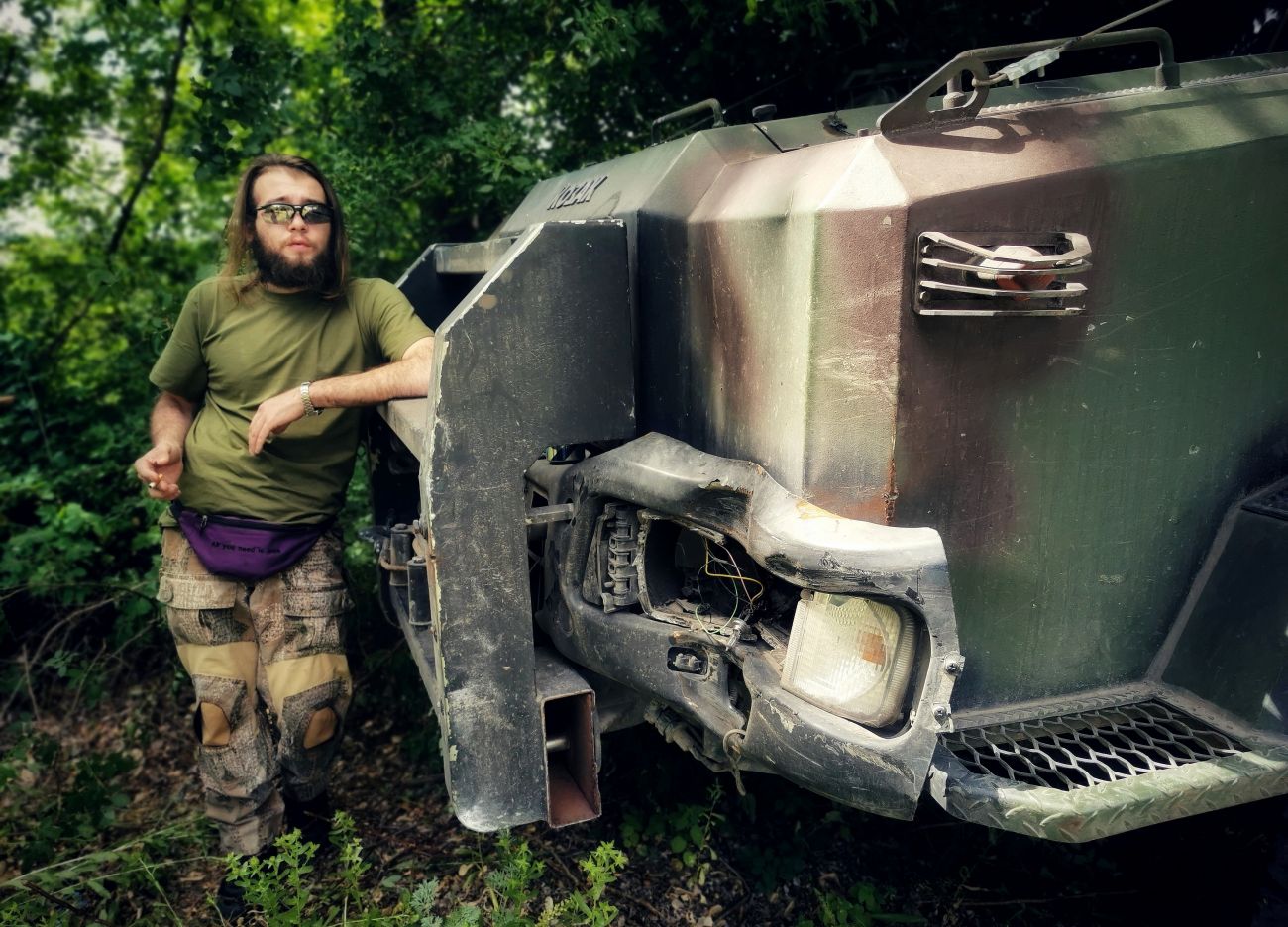 When the men were already in their new positions, a few hours after leaving, a new special task appeared — to cover comrades who had not yet managed to get out of there. At that moment, it was not even perceived as an adrenaline rush, but ordinary work. However, the desire to kill the occupants was so strong that the men were just waiting for that.
«There was a risk of enemy's equipment breakthrough for two hours. And if this does not happen, then we had an order to leave, because this time would be enough for our comrades. And here we are sitting in combat positions, and nothing is happening. And already in the last 15 minutes we were sitting and chanting: "Come on, tank! It will be a good manner — to destroy the tank at the end. Give us a tank!". Unfortunately, they didn't give us a tank, an armored personnel carrier, or even a "Tabletka" (sanitary car), but we were so looking forward to it,» Burger recalls with a laugh.
«You are just walking, hear a whistle — and in a split second you fall»
Askold says that everyone returned from Severodonetsk with micro contusions. The difference is in how many of them the men got. Because someone had one, and someone — five.
«You just walk, suddenly hear a whistle — and in a split second, you fall. And around you — one, two, three, four — a pack of "Grad" falls. Or, I remember, how we sat with comrade in the trench. And sat and prayed together, because the diameter of the trench is 10 meters, and around you, there is a cross made of hits. Left, right, front and back. And the two of you sit, pray — and if you don't know the prayers, then you make them up with the thought that now this intersection will converge at one point. Where you lie,» Askold says.
He again mentions the mortarman Davyd, who saved an entire direction.
«With one mortar and 250 mines, David destroyed several BTG of Russians, blew up their ammunition, killed a lot of occupants that crawled. We simply gave him the coordinates and simply: "there was a trench — there is no trench!". Just a "slap" — and goodbye. And towards the end, he has the entire mortar crew wounded and contused. He was left alone, working for the entire crew. The mortar was also damaged — he rammed mines into it with an ax in order to shoot them,» «Burger» recalls.
All this time, from the side of Bakhmut, we hear shelling. Askold listens and reassures that the hit is not close — they have already learned to determine by ear.
«We already know from the whistle that it is flying, how close it is. And the psyche adapts very quickly because there was no right to intimidate, to act chaotically because in this way you could greatly implicate not only yourself but also your comrades. Because this is the worst. Therefore, when a dozen mines had already fallen around us, we all learned to determine by meters where the next one would land. You are already beginning to understand these mines. That's why we retreated competently, we didn't forget anyone. We have learned a lot, but war is such a process that we will continue to learn. Because something is always changing, you need to know something new, different… But what can I say — my brothers and I will continue to fight for our Ukraine because it is our great home. And if we held Severodonetsk with small infantry groups and a bunch of equipment, imagine what we can do with more equipment and ammunition!» Askold says.