Dmytro Chychera is a well-known volunteer and public activist in Mariupol. He was one of the «Halabuda» hub creators, where cultural events first took place, and since the beginning of the war, a volunteer headquarters was created. From there, aid «went» to all the most important locations in the city: civil hospitals, military hospitals, and bomb shelters, where Mariupol residents already lived.
Exactly in the «Halabuda» hub, Dmytro Chychera stayed in the last hours before his disappearance, not wanting to leave people without help.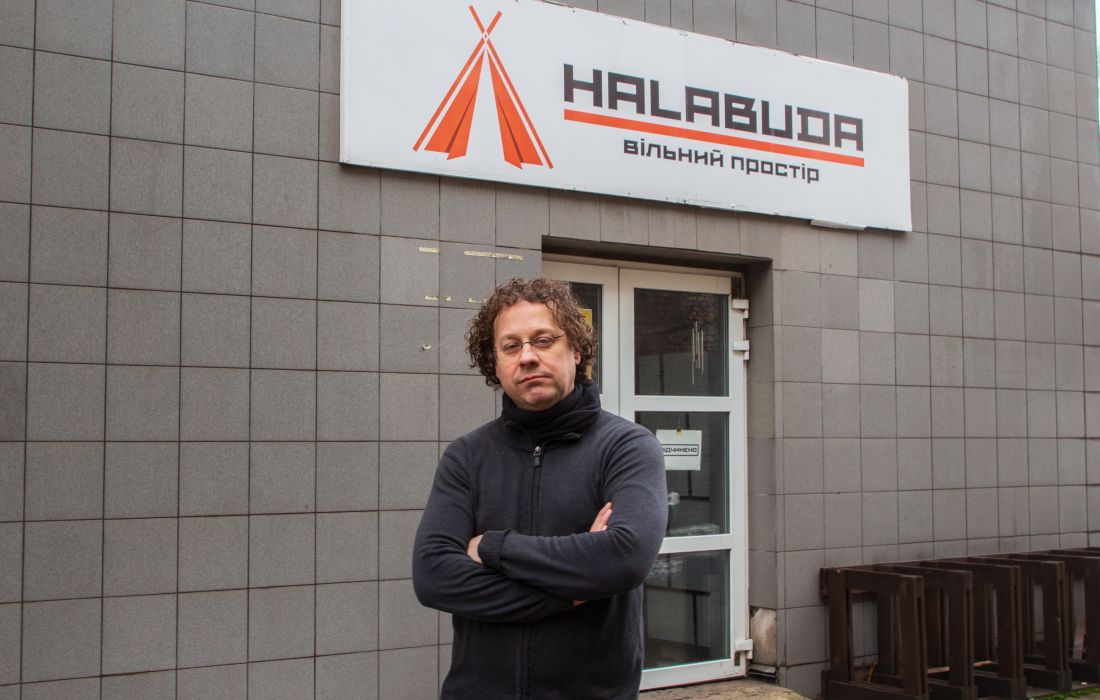 A few days before the disappearance
On March 2, when the city was on the defensive, Dmytro posted one of the last videos online. He told that there is fog in the city, and this is good — because aerial reconnaissance does not work under such conditions.
«It was quiet in the morning. Now I will come home, and see if the apartment is still standing, in order to understand whether to evacuate the animals and everything that survived. Because yesterday there was shelling in the area where I live. And so everything is according to plan. We are getting ready, everyone is in place. We'll keep in touch. Mariupol is Ukraine. We will rebuild, and everything will be fine. Glory to Ukraine,» the volunteer said in the video.
After that, he also shot a video from one of Mariupol's micro-districts, in which he showed explosions from Russian shells.
«In general, it is not clear why to shoot here. It's difficult to analyze monkeys, so you have to deal with monkeys in a monkey way,» Dmytro said in the video. After that, hard weekdays began. In a few days in Mariupol, mobile communication disappeared in most areas, so it was necessary to make «outings» to catch it, in order to at least write to his relatives that he is alive and everything is fine with him. Dmytro did not return from one of these «trips» on March 17…
«Luda, I'm here until the end»: Dmytro's last conversation and the moment of disappearance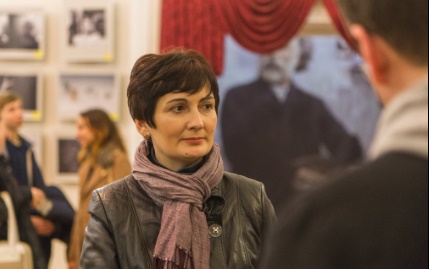 Liudmyla ChycheraLiudmyla Chychera, Dmytro's wife, told «Vchasno» journalists: in the last conversation, he told her that he would stay in Mariupol «until the end.» Although at that time Russians were noticed even in the central areas of the city.
«On that day, March 17, I was told that Dmytro went for an inspection after another shelling. At that moment, there was a hiding place for civilians near the "Halabuda", and he went to it with a first-aid kit in order to immediately provide assistance to the injured, if there were any. He didn't even take his documents with him. Then he left with the words that he was going to make a phone call. And the communication at that time was either near the 66th school, which had already been bombed, or near other objects, but along Nilson Street. So he could go either up the street or to school. It is difficult to say where he could look for a connection,» Liudmyla says.
When Dmytro did not return after several hours, the volunteers became worried and went to look for him. However, it is almost impossible to accurately recreate the events of that day — Liudmyla says that eyewitness words differ, so it is not clear for sure in which location Dmytro was last seen.
The Russians were in the city when he disappeared
«Someone says that he was not in that «Kuba» (where a hiding place for civilians was organized), that Dima just went out to make a phone call. The boys were looking for him both in the morning, in the evening, and during the day. No traces of injury to a person or body were found. But I understand that by the time two hours have passed since Dima left the «Halabuda», anything could have happened. And Dima could go either way.
It is also known that at the time of his exit, he had a first-aid kit with him and, it seems, was wearing a blue civilian bulletproof vest and a blue helmet. He was not in military ammunition," Liudmyla Chychera adds.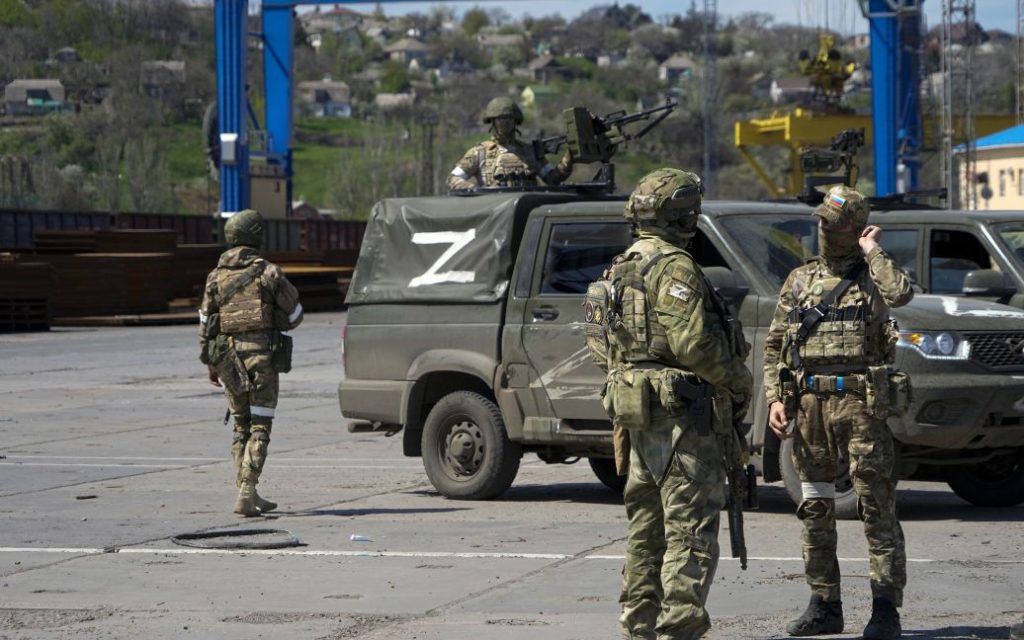 At the time of the search for Dmytro, the Russians were already quite active in the center of Mariupol. Therefore, Liudmyla suspects that her husband could have been captured.
«At that time, there were no major shellings, it was quiet compared to the first part of March. But Dima was never found. The boys understood that they had to pack up and leave the city. In the end, they left Mariupol and came to Zaporizhzhia. Already from them, I learned all the possible details of the husband's disappearance and what happened in general in the last days in the city, because at that moment most of the «Halabuda» activists and volunteers left on March 16. And Dima decided to stay.
In the last conversation, which was on the evening of March 16, I asked him to leave Mariupol with everyone, because I knew that it was becoming too dangerous. But he said that «I will stay until the last», this is his quote. I already started shouting into the phone: «To the last what, who?». But the connection had already started to disappear, and the call was interrupted," Liudmyla recalls.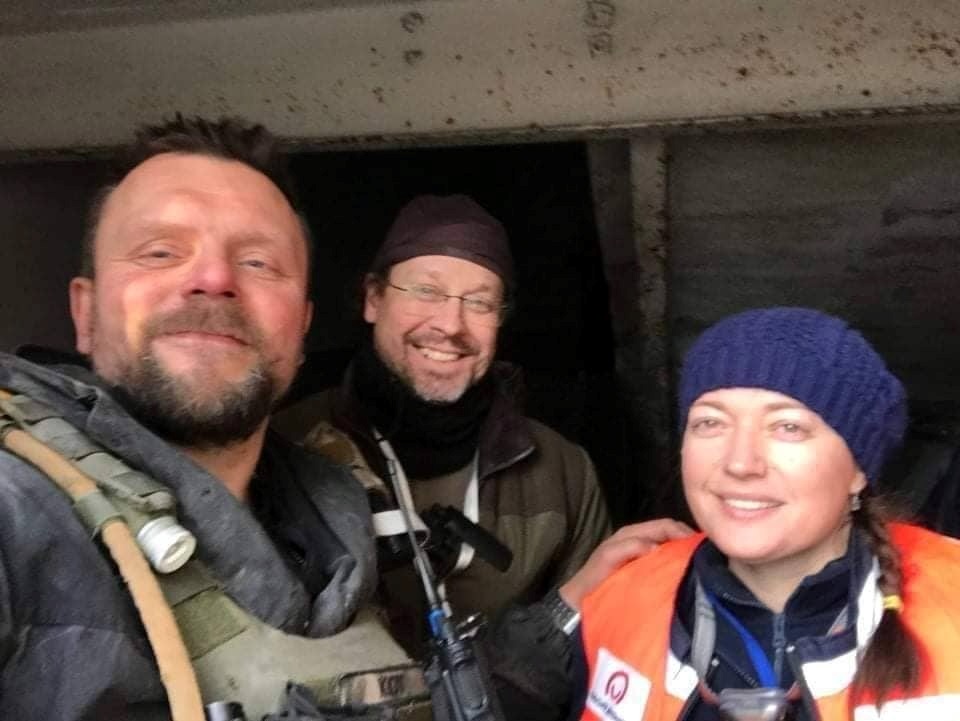 The wife of the missing volunteer explains: Dmytro Chichera could not leave the people who were still staying in the bomb shelters near «Halabuda». He knew that he could give them medicine, food, and water because there was enough of that in the hub.
«He wanted to help those people as long as possible, but, as you can see, not for long. Dima lasted one day. Apparently, no one could influence his decision. No one could convince them, even though they are blaming themselves now,» Liudmyla says.
«Everyone is searching for Dmytro Chychera, but no one can find him»
Dmytro was supposed to celebrate his birthday on August 2. However, there is no information about the volunteers. Also, after March 17, Dmytro got in touch at all — neither in messages nor in phone calls.
«I have already applied to all possible authorities. I was at the National Police, my son submitted a DNA sample, I received an extract stating that a case was opened about Dmytro's disappearance. In addition, I applied to the International Red Cross and wrote to the Ministry of Reintegration of the Temporarily Occupied Territories when minister Vereshchuk was still in it. I communicated with the human rights ombudsman when Denysova was the ombudsman… Of course, I also applied to the Security Service of Ukraine. But at the moment, no one actually contacts me. The investigation is ongoing, I understand.
That's why I'm trying to find out at least some information about the husband, where he is, both in official structures and from unofficial information," Liudmyla Chychera says.
According to the latest information known to Lyudmila, Dmytro was not in Olenivka, where the Russians made a terrorist attack. There is no access to all other locations and occupied structures.
«I suspect that he is in captivity because I have indirect information from various people who were there after March 23. One of the witnesses with whom I had a conversation was on the spot on March 23−24, when the Russians were already in «Halabuda». He spoke to Russian officers, without mentioning Dima's last name, and tried to find out about his fate. The Russians informed this soldier that Dima was in their captivity and that they had a conversation with him, because «he was not the volunteer he pretended to be,» Liudmyla Chychera told us.
«Dmytro disappeared back in March, and the other day Russians came to his apartment to search him»
The volunteer's wife adds: she is surprised by the fact that Dmytro may be in captivity, but the military either does not know this or cover their tracks.
«The other day I spoke with Dmytro's mother (she is currently in Poland, and her neighbors told her this information). She learned that Russians came to her home, at Dima's place of residence, and were looking for him there. The apartment itself was not searched, but the soldiers talked to the neighbors and asked about Dima. I don't know how to evaluate it at all — whether they have constant rotations and information "does not reach" new ones, or whether they don't keep any data at all… And then how do Russian and "DPR" bases work in general, if a person is on someone's list of prisoners, and someone is wanted,» Lyudmila explains.
The woman admits to journalists: despite the fact that she has always trusted only accurate information and facts, now she is only holding on to hope.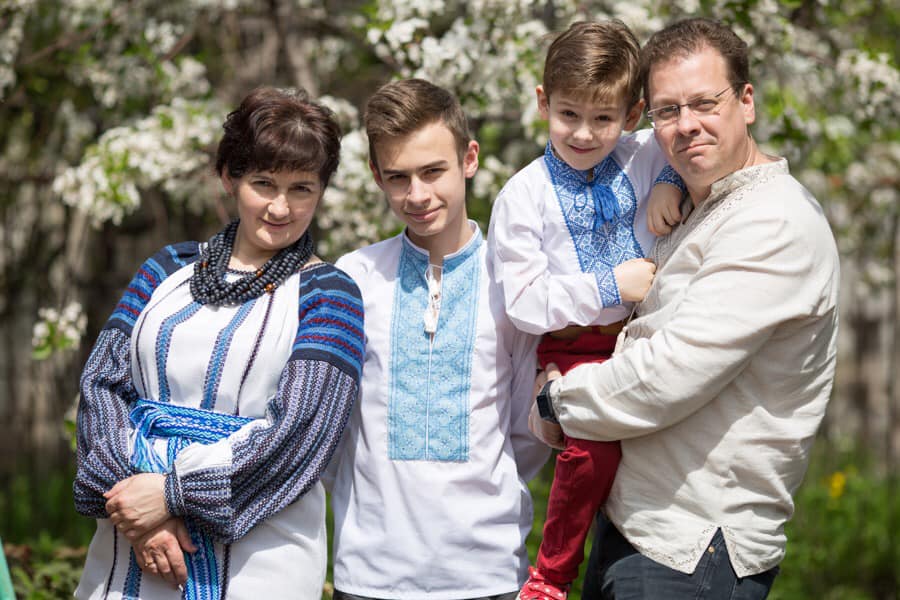 «Antidepressants do wonders,» the woman jokes. In order not to leave the volunteer work and not to forget about «Halabuda», I hold on. I concentrate on work, I support my youngest son, who is having a hard time with this situation… But I have some kind of blind faith. Although I am the type of person who only believes information supported by facts, there is something irrational in me right now. I hold on to the belief that everything cannot end like this for our family," Liudmyla Chychera says.
Today, Dmytro Chychera's wife continues her husband's business: she continues to develop «Halabuda», and recently opened a space in Zaporizhzhia. It is smaller than the one in Mariupol — by 150 square meters — but it already hosts art therapy classes, and educational and psychological events, distributes food and hygiene kits for displaced people, and continues to support units of the Armed Forces.