Kostyantyn and Tetyana are well known in Donetsk oblast — they are among the entrepreneurs who have become an example for many in the resumption of business and its development after 2014. Local and national media wrote and filmed a lot about people like them. International donors saw their ability to work, so they supported it. The public organization «Ukrainian Donetsk Kurkul» unites such entrepreneurs. Together, they have become one of the most powerful areas of economic recovery in front-line Donetsk oblast.
Kostyantyn was engaged in the insulation of houses, he directed the attracted grant funds to innovative thermal insulation technologies. He purchased a machine, of which there were only two in Ukraine at that time. Gave work to four workers. Tatyana was engaged in reupholstering furniture. They liked to develop their own business, team up with other entrepreneurs, and develop new projects — there were many plans to increase the economic opportunities of their native region. Until February 24 of this year.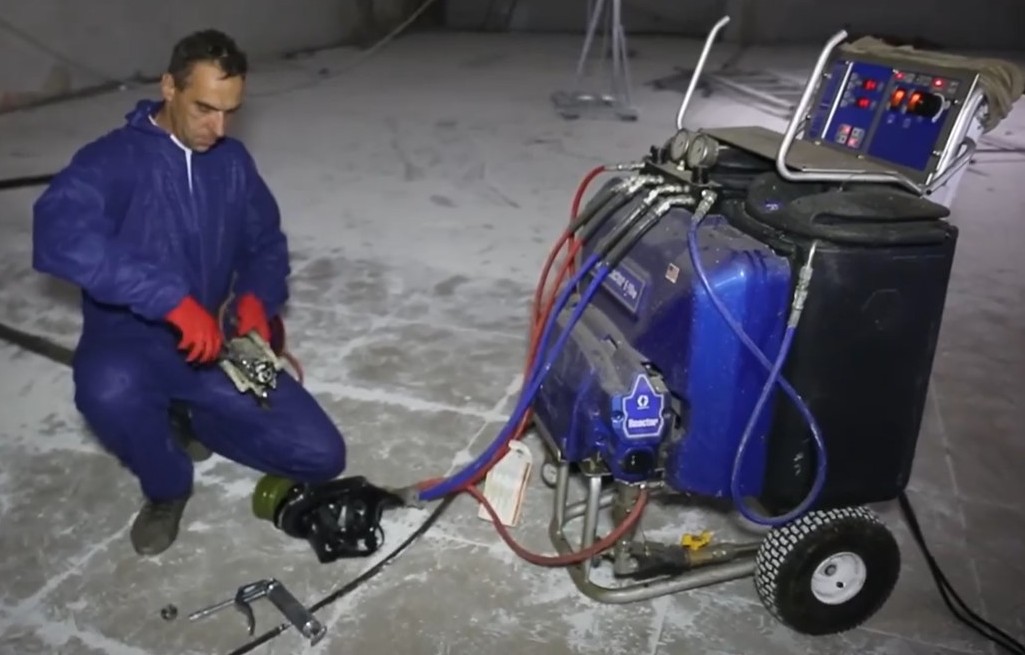 Two days after the Russian invasion, business stopped
Most entrepreneurs were forced to save their families and businesses with the start of a full-scale war, but not all succeeded. Many have lost their business, for some, it is the second time since 2014. Shock, pain, and despair. Someone from Donetsk oblast's entrepreneurs and try to help the native region from other cities.
Kostyantyn's hometown is deserted today — there are unusually few people on the streets, the windows of houses are covered with plywood, and most shops and small businesses are closed. The population left during the mass evacuation. Kostyantyn and Tetyana remained among those who set out to defend the city.
«I did not believe until February 24 that there would be a full-scale war. I woke up in the morning and heard that Kyiv was bombed — I didn't believe even then, I didn't think that everything would go that far,» Kostyantyn recalls. «On February 24 and 25, we were still fulfilling customer orders, and on February 26, the business stopped. Employees were evacuated. And we took the child to a safe city and returned. I am a man, I want to defend my city. I have the right to do so and I have such a duty.»
Kostyantyn and Tetyana joined the ranks of the local volunteer battalion. In the first days of the war, they saw that the defenders had problems with ammunition.
«The guys immediately started asking us to sew either a uniform or plate carriers for the armor, which they had since 2014,» the businessman recalls. «Of course, we didn't refuse anyone.» But the entrepreneurs saw with their own eyes that there was a great lack of ammunition for volunteers and other defenders.
Studied NATO standards, took into account the feedback of the defenders, and began production of ammunition
Together with like-minded people who evacuated to the West of Ukraine, Kostyantyn, businessman Mykola Golovko, and others organized the sewing of plate carriers, bags for first aid kits, and more. It was not a business, it was purely volunteering — he does not make money on it. Everything made is given to the defenders for free. In the West of Ukraine, seamstresses cut the main details, and in Kostyantyn's shop they sew them — he works with Tetyana and another assistant provided by the local utility company.
«To make a plate carrier, you need to sew 39 parts,» entrepreneurs say. «We sew according to standard patterns. But we add details at the request of the guys. For example, according to NATO standards, the ammunition has a MOLLE system (modular light unloading equipment). Our boys also ask to do this on plate carriers and other equipment. We do it for them.»
Kostyantyn enthusiastically shows the equipment — tries on everything, checks that it will be comfortable in combat conditions.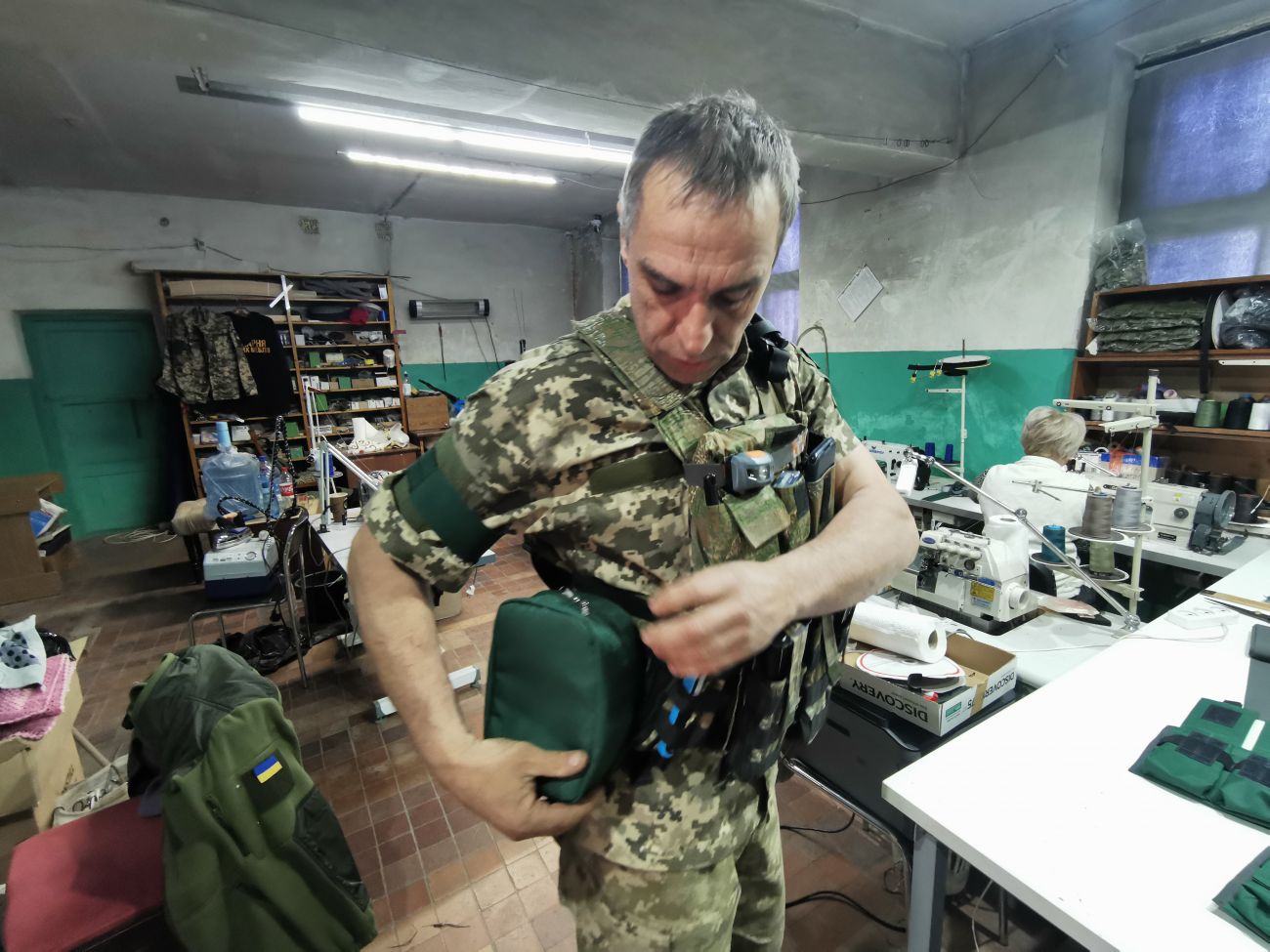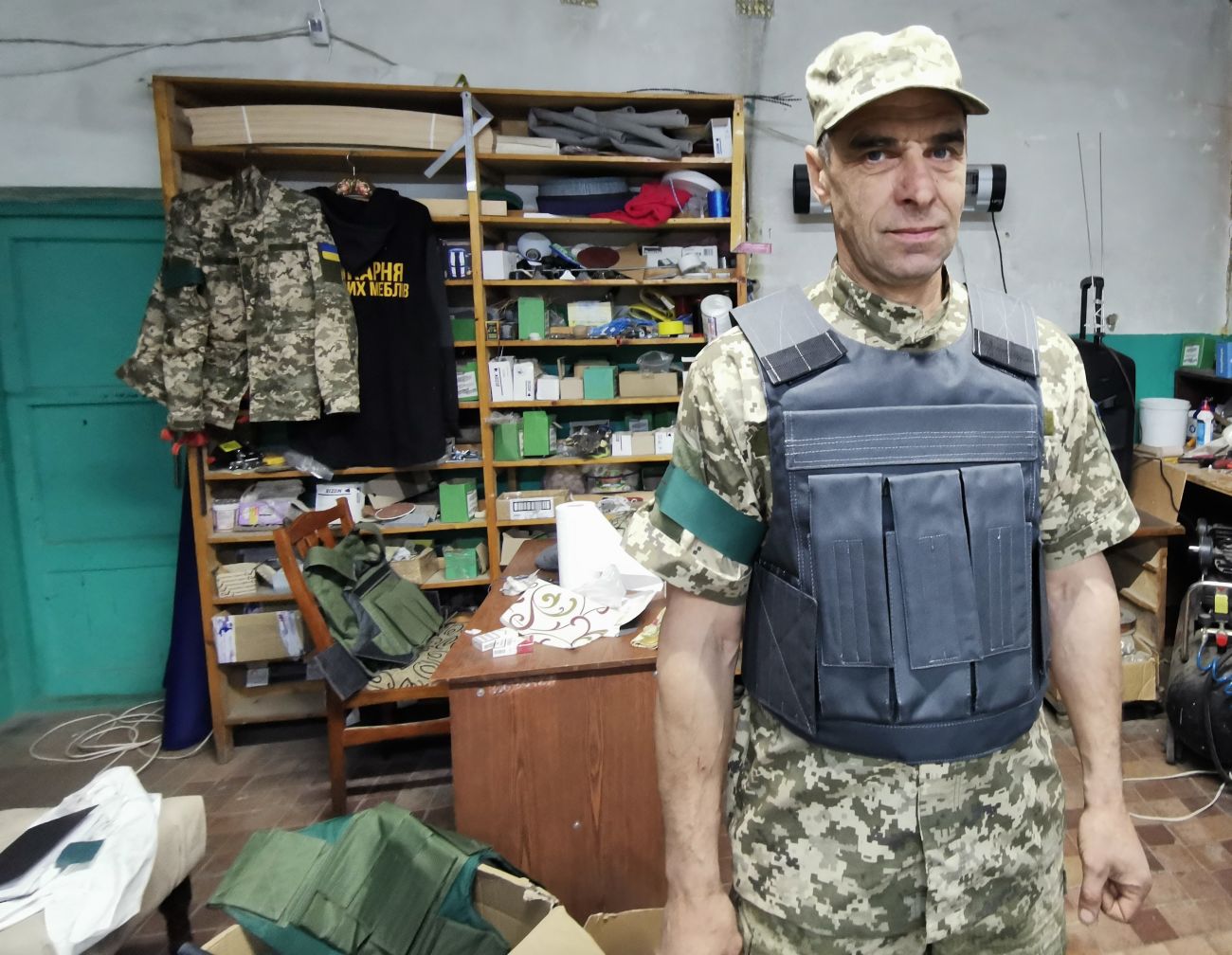 The military men make proposals for the production of equipment. So thanks to them, entrepreneurs began to produce tactical belts, pouches, grenade carriers, and more. Production of first aid kits began after someone brought old-fashioned product — the fabric was thin, the seams parted. That's why Kostyantyn and his colleagues first studied the standards, then talked to the defenders and collected their feedback, and then took everything into account and started sewing.
«The most important thing is to find a strong fabric,» Kostyantyn says and shows the bag for the first aid kit. «And today in Ukraine it is very difficult because the warehouses are either empty or destroyed by war. And you need special equipment that can sew two or three layers of this fabric».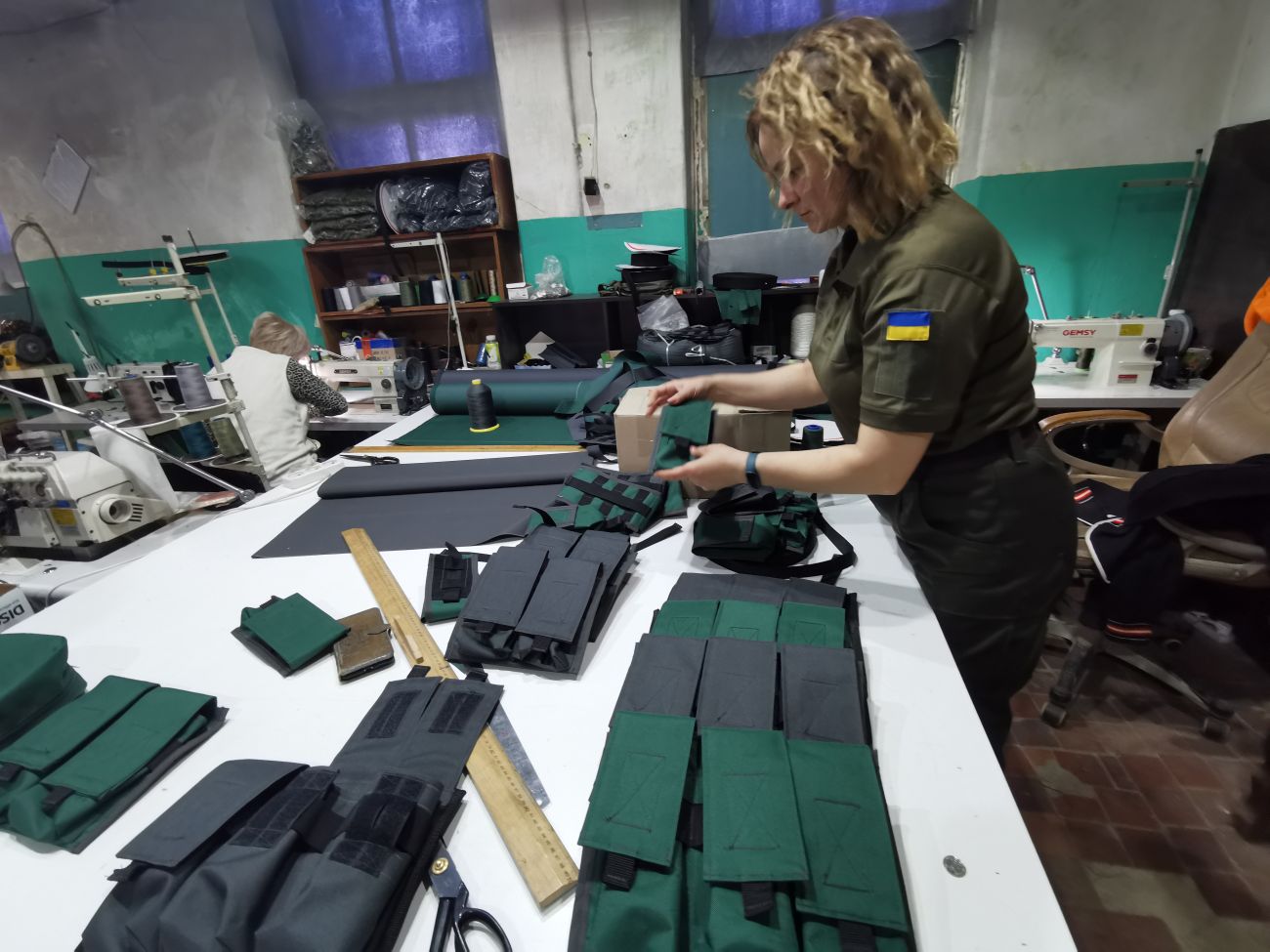 We talk to Kostyantyn and Tetyana in a small workshop where they sew everything. This is a small room, but they have to pay for its rent and utilities. Currently, entrepreneurs have no profit, everything they earned before the war is spent on volunteering.
«I did not close my registration as a private entrepreneur — the tax office left the city, so it is difficult to do now. I continue to pay taxes, and the issue of rent and utilities will be decided after the victory — now there is simply no money for it. I hope that the state will develop a program to support business. And today the main thing for us is that we see defenders from different cities of Donetsk oblast walking in our plate carriers and with our ammunition,» the businessman says.