People like her are called professionals, and her comrades simply say: «Nadiia is a doctor from God!». Her story is told by the Joint Forces Task Force.
It is difficult to calculate how many lives have been saved by fragile Nadiia, however, she herself says that she still remembers the first wounded person she helped:
«It was a bullet wound to the chest and a pneumothorax… And I still tactilely, through the gloves, remember the feeling of the body of the soldier I saved. Of course, a lot has changed since then, it has changed in the heads of each of us, and in our hearts… We have learned to act in situations in which it seemed that we would not be able to cope. Six months ago, I could not have imagined that it would be necessary to save 15 wounded soldiers at the same time… But we succeeded.»
Nadiia has been serving in the Knyazivska 14th Separate Mechanized Brigade since 2016 She says that since childhood she dreamed of a military profession. And although she went to study medicine, she already knew that she was going to the army when she took her final exams. She didn't go to graduation: she went to the training ground the same day.
To this day, says Nadiia, she has never regretted her choice.
«I am here in my place, I do what I can and know how. But in everything that I succeed, I owe a lot to the people who are with me, my brothers, and my unit. In the front, they are more than family for you. These are the people on whom your life depends. And the fate of the country…» she says.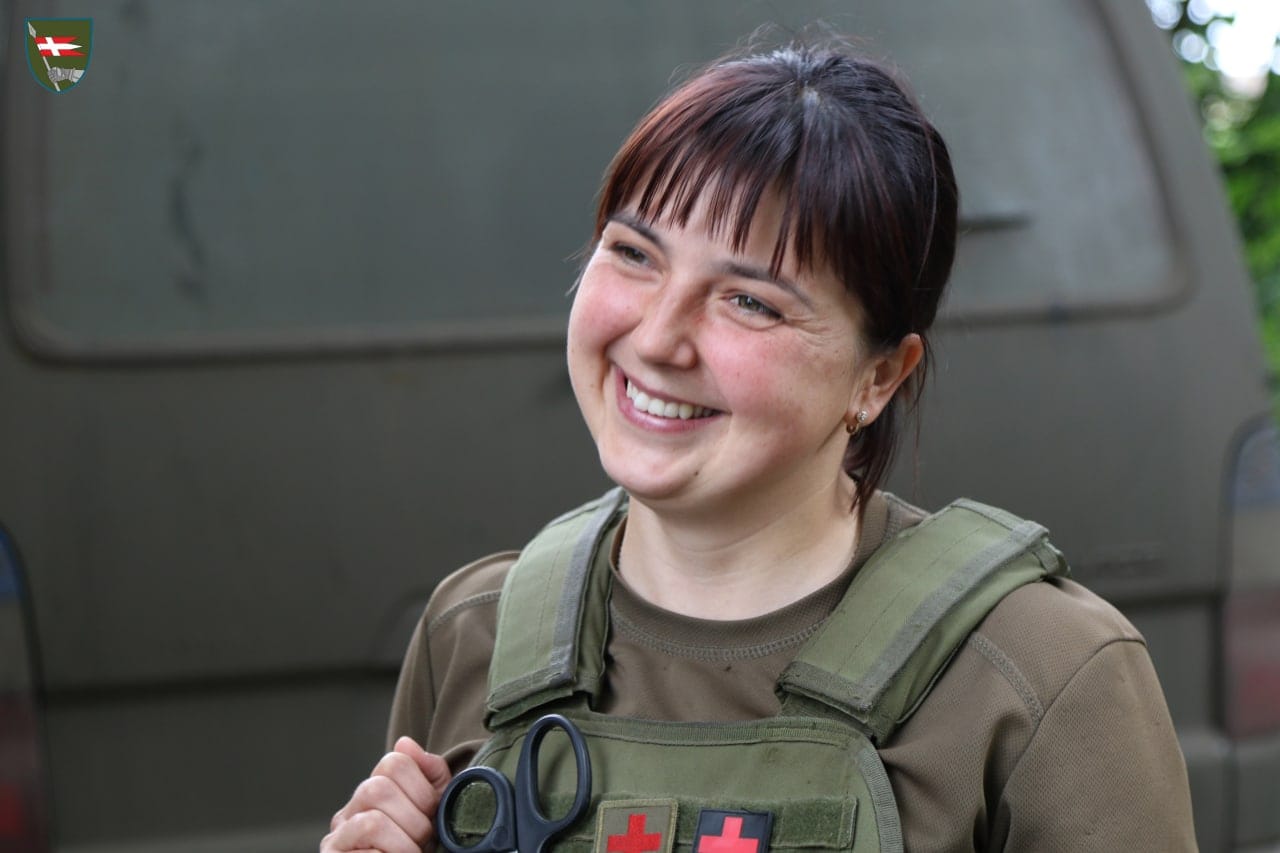 At home, Nadiia has a little 3-year-old son waiting for her. The boy is waiting for his mother with his grandmother, Nadiia's mother, who understood her daughter's decision «not to stay on maternity leave» at this time.
«I miss my little one so much. I can't hug my son right now, but I'm doing my best to give him a peaceful future… When I think about my son, I always smile. And it helps to distract from our present.»
Nadiia herself does not make long-term plans for the future, because she does not know what can be waiting for each of us even in half an hour. She knows one thing for sure — we will win and bring back all the occupied territories, including Crimea.