The picture was taken on the day of the tragedy on July 17, 2014, the expert-journalistic group Bellingcat reports.
«The image shows the right side of the «Buk», - the report says. – It was loaded on the back of the white Volvo truck that hauled it through eastern Ukraine on July 17, 2014. Also visible in the photograph is the blue Volkswagen minivan that escorted the «Buk» through eastern Ukraine on the same day. This anti-aircraft missile launcher is Buk 332, previously identified by Bellingcat as "Buk 3×2," belonging to Russia's Kursk-based 53rd Anti-Aircraft Missile Brigade».
Experts compared the new photo with other photos of "Buk", which were made in the Russian city of Stary Oskol and Ukrainian Torez. A number of coincidences, identified by experts, indicates that the same installation was taken on the all the photographs. In particular, in all the photographs on the "Buk" there are numerous white marks, fragments of painted figures, the marking of the oversized cargo (H2200) and the marking of the center of mass also coincide.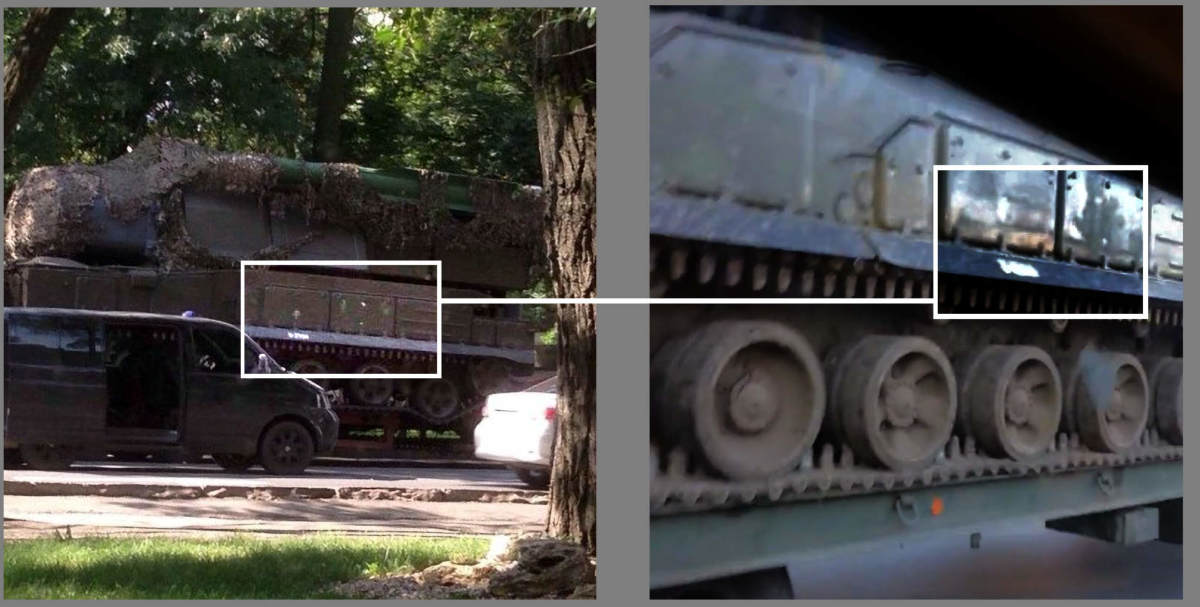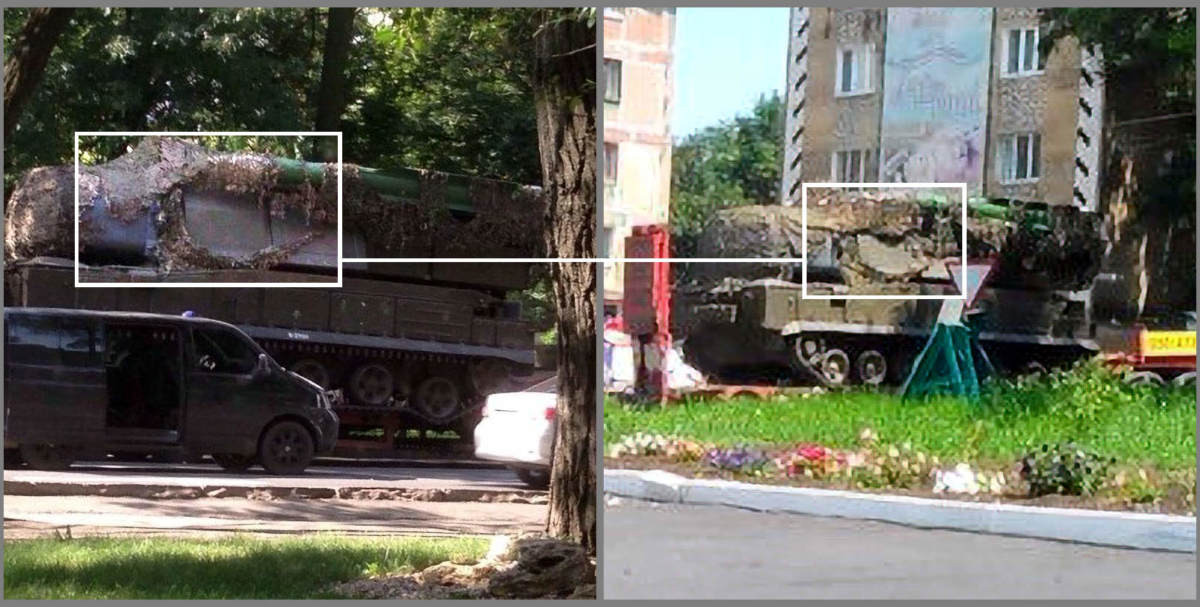 Researchers also noted that the VW minibus in the frame is the same one that accompanied the "Buk" in photos and videos taken on the day of the crash of MH17. In addition, this blue VW minibus two days before the assault accompanied a column with other equipment transferred from Russia to the separatists.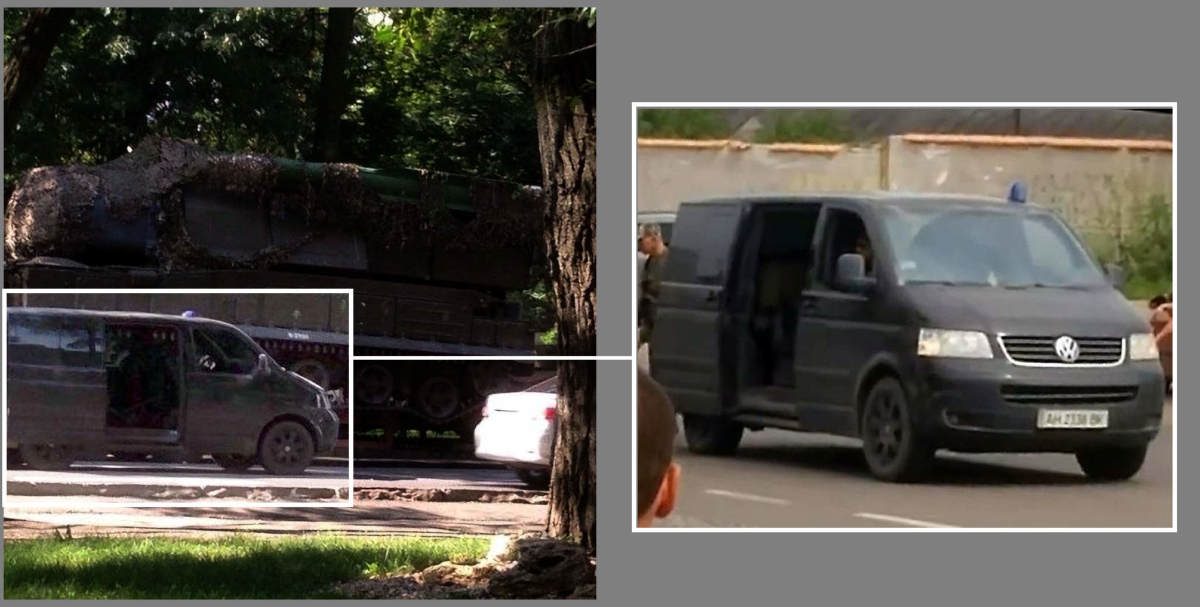 The joint investigation team said that the photo was taken in Makeyevka in Donbas, but Bellingcat experts said that so far it was not possible to uniquely geolocate the photo.