Den taking up a weapon? We were surprised because know the pastor of the Ukrainian Christian Church «New Generation» Denys Babenko since 2014 as a pacifist and one of the most sympathetic person. In Pokrovsk (the city in Donbas), many people know him. Den with like-minded people belong to a pro-Ukrainian community — they went to rallies, took part in patriotic car races, helped the refugees, and carried out various social actions for people in need.
Eight years after the beginning of the hybrid Russian aggression in Donbas, Den's useful deeds and assistance to the Ukrainian military and population have not stopped.
If in 2014 the pastor was a chaplain and went to the front to support the military, in 2022 he could not resist — he took up arms and joined the unit of territorial defense to protect his hometown and country.
The pastor's car is unrecognizable today — the windshield is shot, the side window is held on scotch tape, in the cabin — combat equipment. But most importantly — a man, as always, smiling and positive.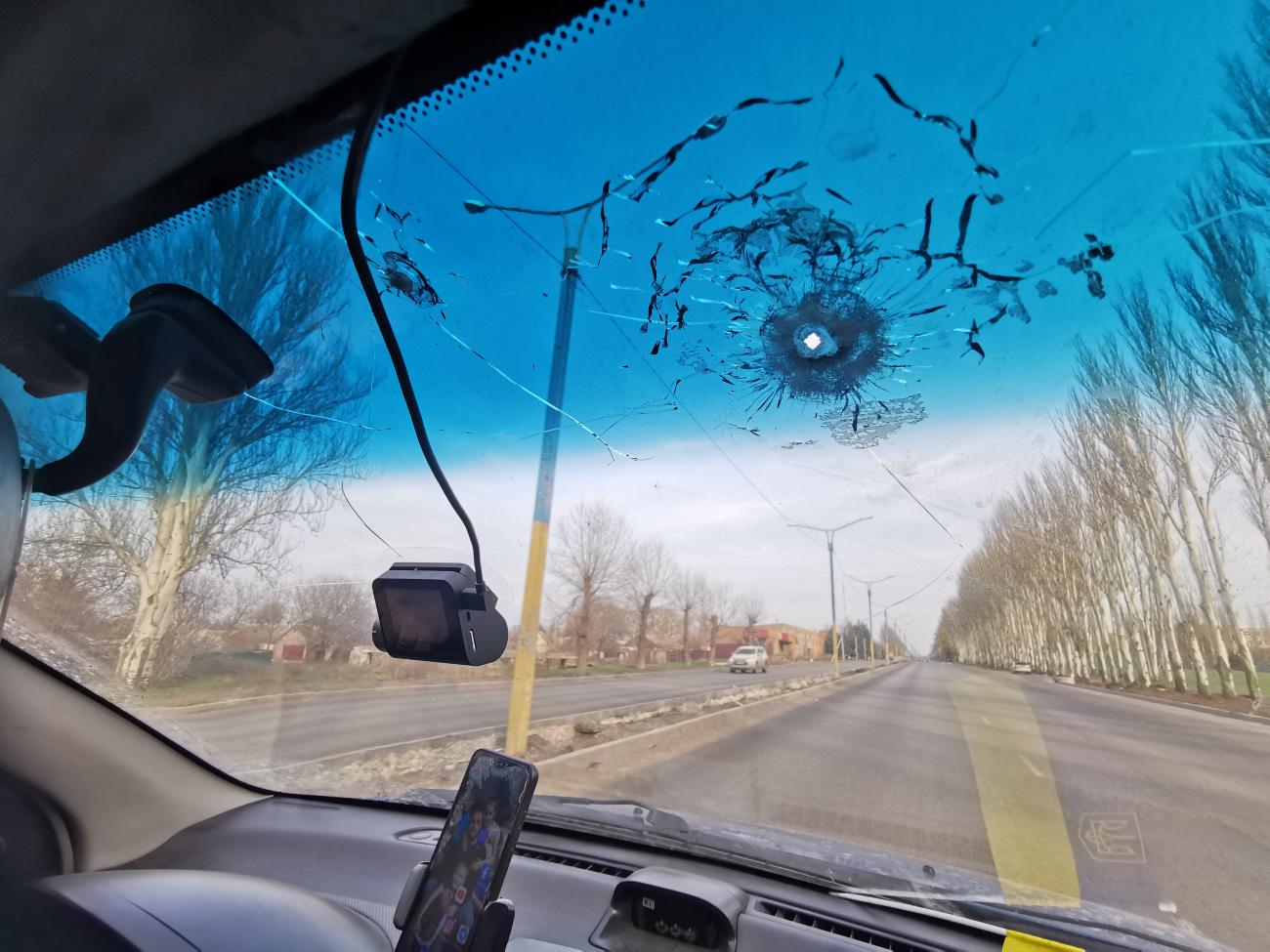 It turned out that this Christian served in the Armed Forces when he was young and knows how to use weapons. Later he dedicated his life to serving God and people and did not even think that he would ever need combat skills.
«On February 22−23, I already had a feeling that something will happen,» Denys recalls the beginning of this year's war. — I then told my wife that I don't know why, but I want to gas up the car. And on the morning of February 24, I woke up at 4.50, picked up the phone, and there were messages from friends in different cities: «We are being bombed! The war has begun!» I started waking up my wife, she didn't believe me. I went out into the yard and heard planes flying over Pokrovsk, sounds like that have not been heard of since 2014. It was a shock that stuck in my memory for the rest of my life — since then I wake up at 4.50 every day."
He had no doubt what to do next — he took the wife with the children to a safe place, then returned and joined the Pokrovsk territorial defense.
He could not sit still and wait for the offensive, so he immediately began to help civilians and the military. He goes to all the hottest spots in Donbas to save people together with others.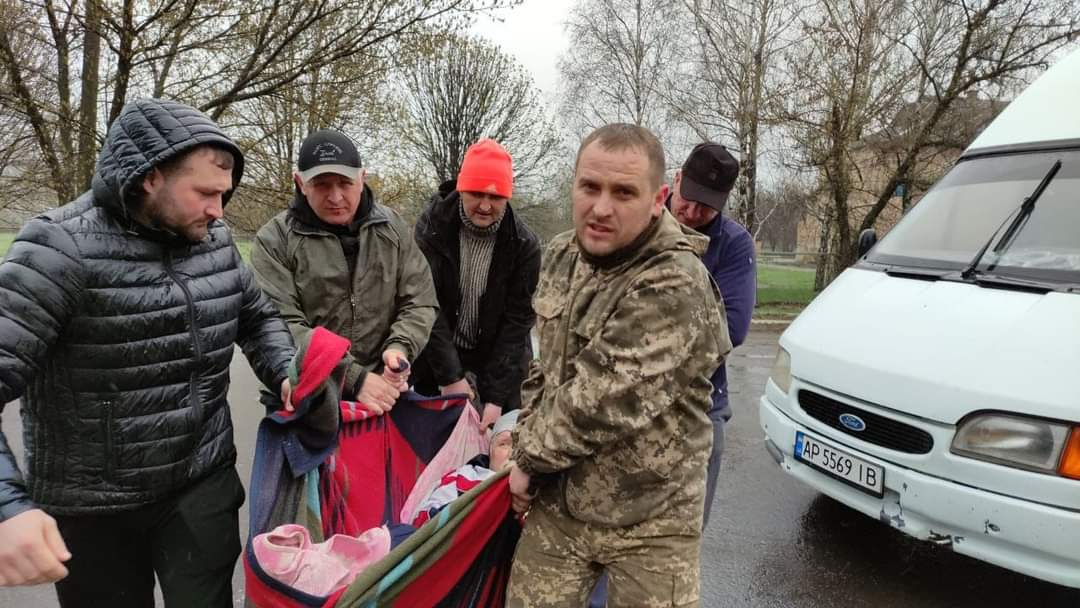 He took part in the evacuation of the residents of Vugledar when the city was already under heavy fire. During such a raid, he did not hold back and argued with a woman who had not evacuated a small child and stayed until the worst shelling. «Children should be evacuated in the first place, they should not hear or see the war! This is the first thing parents should do!», the pastor and father of two own and two adopted children says.
We continue our conversation, listening to Dan and thinking that many sincere believers not only focused on prayers but also stood up for the country. In addition, today millions of people are asking God to stop all this horror and violence against Ukrainians.
«Dan, why doesn't God punish all this Russian evil that is rushing to our cities?» we ask him.
«How he doesn't punish? He gives us the strength to do it ourselves,» — «Pastor» (fighter's call sign) answers optimistically. — As a spiritual person, I will say that today is not just a war. Ukraine is fighting evil, the remnants of communism are a kind of evil spirit. And this is a spiritual war in which God supports us. There is a proverb of Israeli intelligence: «God wants to forgive a person, and our task is to arrange a meeting with this person.»
The pastor also manages to do righteous deeds and remind his believers of the basic commandments. After all, in modern conditions, it is not always possible to conduct church service
This brutal war, in which the Russians kill Ukrainian women and children, and destroy cities and people's lives, has changed some beliefs — that is, none of the Ukrainians will turn the other cheek to the enemy and love him, as the scriptures say.
«I know that many believers struggled with this belief, it was difficult for them to accept reality,» «Pastor» says. — But I have a clear understanding that when the enemy comes to your house and rapes your wife — you will not pray at this time? There are things that need to be properly understood. And many believers understood this, so they went to the territorial defense and the Armed Forces. And these are people of different denominations — we all united and move together to the goal — the victory of Ukraine."