The occupiers hit the Kramatorsk railway station with a «Tochka U» tactical ballistic missile system, «Vchasno» news agency reports.
50 killed people, five of them children — this is the number of victims at the moment, Pavlo Kyrylenko, Head of the Donetsk Regional Military Administration, reported.
«At the moment, 98 people have been taken to hospitals. Other victims will seek medical help within one or two days, so the number of victims will be constantly changing,» he wrote.
Of the 98 wounded who were taken to medical facilities, 16 were children, 46 were women and 36 were men. 12 of them died at the hospital. 38 people died at the station.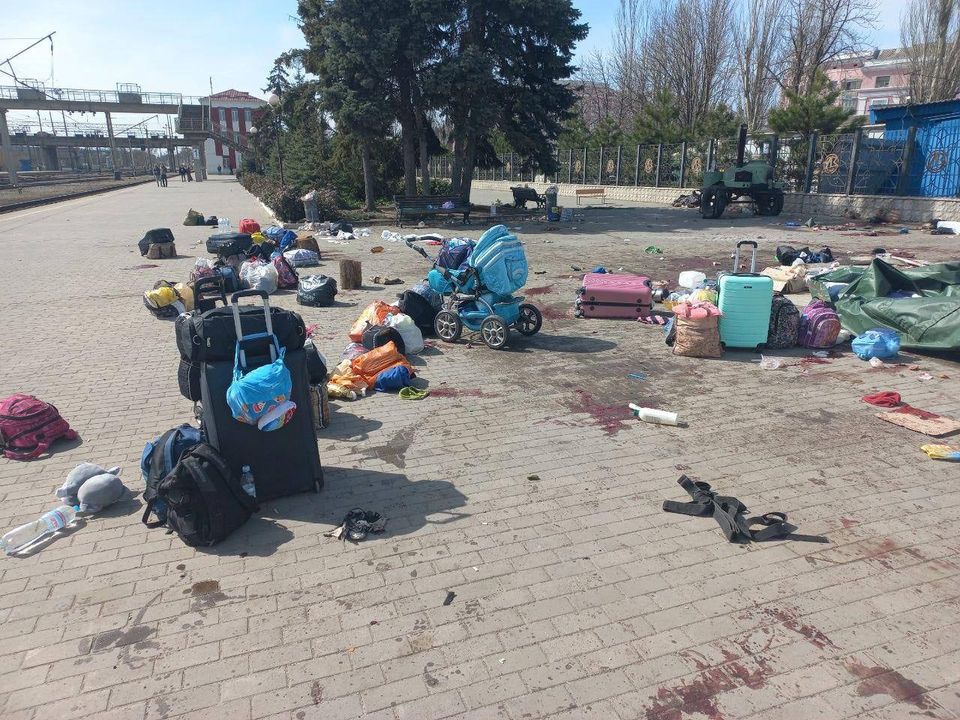 There were thousands of people at the railway station during the missile strike, as the evacuation of Donetsk oblast`s residents to safer areas of Ukraine is currently underway.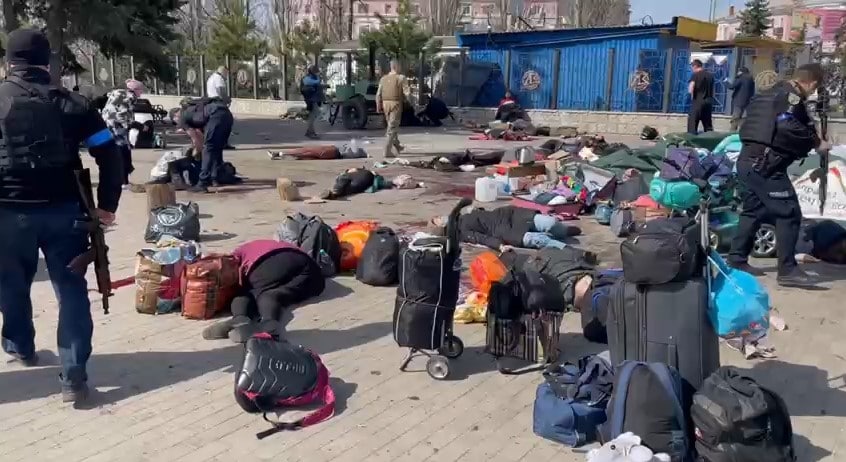 «Russian non-humans do not abandon their methods. Lacking the strength and courage to stand up to us on the battlefield, they are cynically destroying the civilian population. This is an evil that has no limits. And if it is not punished, it will never stop,» Ukrainian President Volodymyr Zelenskiy commented on the attack on his Facebook page.
Adviser to the head of the President's Office, Oleksiy Arestovych, instead said that it was a carefully planned Russian attack.
«We need to understand that such strikes are preceded by a thorough reconnaissance of the target, at least UAVs, gunners on the ground — too expensive a missile and too difficult and risky to organize such strikes,» he said.
Instead, the occupiers' Telegram channels, without realizing it, admitted to the shelling, despite attempts by the Russian Kremlin media to accuse the Armed Forces of this. Such messages, of course, have already been deleted. But the screenshots were saved.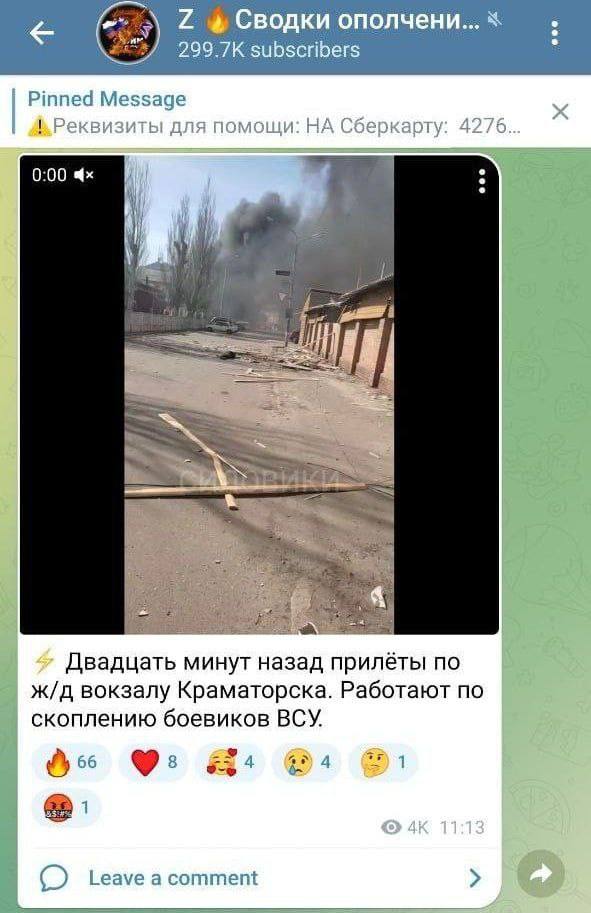 20 minutes ago, a strike on the Kramatorsk railway station. Work on the accumulation of militants of the Armed Forces of Ukraine - the message of pro-Russian militants says
Also an inscription in Russian «for children» («revenge for children» — editorial*) can be seen on the wreckage of a rocket fired at the station.