The guardsman with the call sign «Babai» is the commander of the department and has been serving for more than three years. He immediately understood that a disaster was approaching his city. The National Guard of Ukraine tells the story of a soldier.
«At the beginning of the war, everything was standard. We are called on a combat alert. I pack my family's belongings and evacuate them to a safe place. And after a few days, hell begins,» the fighter says.
In the first days, Russian artillery and aviation began to work, grinding all living things into powder. Water and light disappeared. Abandoned animals, thousands of dead bodies — Rubizhne turned into a solid field of pain. These were unbearably difficult days for the military and civilians.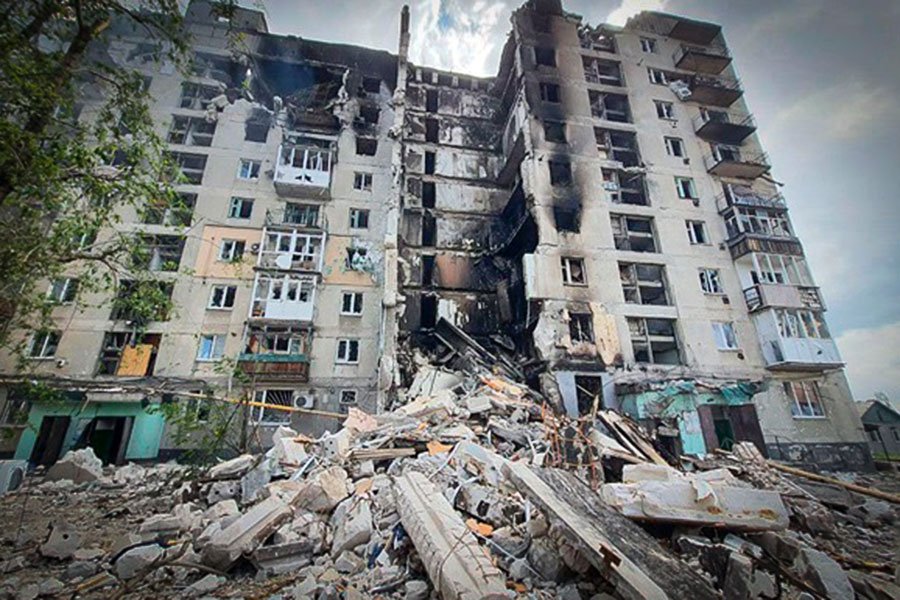 «We saw a woman with children who always walked past us to get water. They were always with a white flag. Sometimes, a civilian would ask us something, look out — I knew why she was doing it, but I understood that it was not of her own free will. And once, when the woman got scared, she and her children ran in our direction for help, then the oссupiers shot her and the children in cold blood,» «Babai» shares. He admits that this terrible picture is still in front of his eyes.
Soon the combat order came to gather a group of ten people and help the comrades on the front line to hold the defense.
«I understood that it could be a one-way ticket. But this is our job, no one will do it for us,» the department commander recalls. There, in particular, his group had fire contact with the «Kadyrovtsi» (Chechen militants).
«Our artillery worked on their base. This became clear when they shouted, "Akhmat is strength." Soon the enemy began to cover us with everything they had. We held on because the terrain was somewhat more advantageous than the enemy's. When approaching, we used smoke grenades, which gave us the opportunity to move from our position a little to the side, and destroy them from a closer distance. "Kadyrovtsi" lost their sense of space, it was also affected by the fact that it was difficult to accept the battle from their position, so they lay down one after another. This fight made us a real team.»
«Babai» says that nine out of ten members of his group are conscripts. For the most part, they managed to serve at that time for about half a year. However, they all proved to be desperate and brave warriors.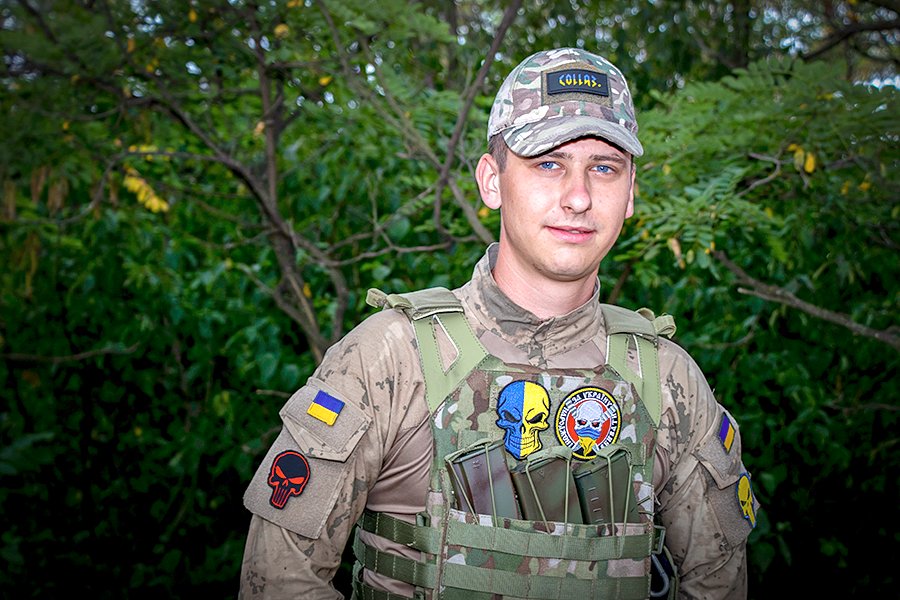 «I am proud of my subordinates — they are my comrades and brothers. These are young guys who only yesterday studied in colleges, and today they went to the front. The way they restrained the offensive and attack of the occupiers shows how devoted we all are to the Ukrainian land and its people!» — assures the guard.
«Babai» was wounded during the battle in Luhansk oblast. He has now undergone rehabilitation and returned to the front. He assures that this war affects everyone because we all have to understand what we will leave to our children and grandchildren. This is precisely the meaning of our people's struggle for independence, sovereignty, and territorial integrity.