«It is no longer a time of peace. A personal example is needed because the fighters look at the commander. If the commander hides in a secret headquarters and gives orders from there, the personnel will not work well-coordinated. My position: first, it is better to die standing than to live on your knees; second, we are equal with the staff: from shared sleeping bags and food bowls to toilets, and performing tasks. Time will tell whether my position is correct,» Viktor tells «Vchasno».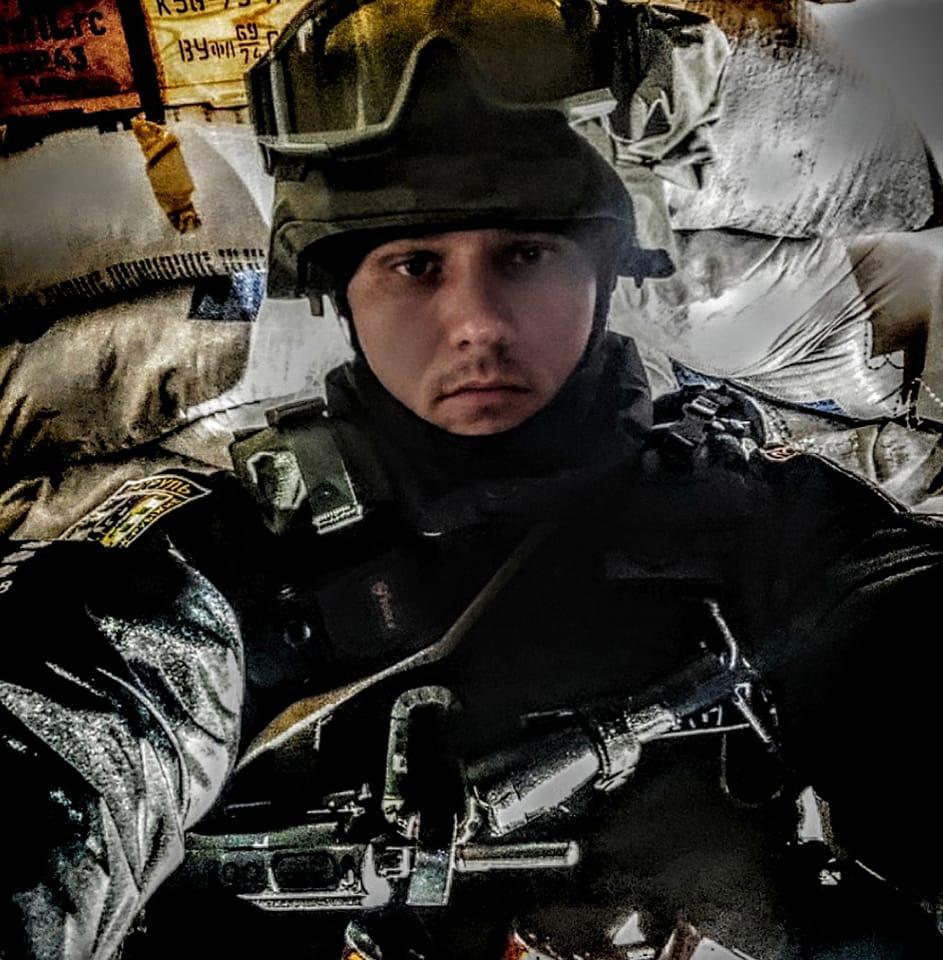 Viktor Levchenko is 33 years old. In 2015 he started his career as a patrol police officer, later successfully served in senior positions of the patrol police of Mykolaiv, later headed the patrol of the Autonomous Republic of Crimea and Sevastopol, in 2018 became head of the patrol police of Severodonetsk, Lysychansk and Rubizhne in Luhansk oblast.
«The main task of the patrol police in Luhansk oblast, as well as throughout Ukraine, is to ensure the safety of citizens, their rights and freedoms. I will do my best to carry out the tasks assigned to us more effectively. The principles of my work are based on discipline, honesty, and fairness,» Levchenko said to the staff in 2018 on the day of his assignment to a position.
The work of the Department headed by Levchenko during this time was not perfect, as in any civil organization or law enforcement agency — hostile comrades, traitors, offended ex-coworkers poured oil into the fire-hungry public space. However, Levchenko himself stubbornly ignored the criticism, implementing his plans.
Statistics and indicators of the fight against violators on the roads have moved away from the main guidelines of the Department with the beginning of a full-scale invasion of Russia. Now they are fighting side by side with experienced military and courageous civilians. Award from the President of Ukraine Viktor shared with combat brothers and sisters.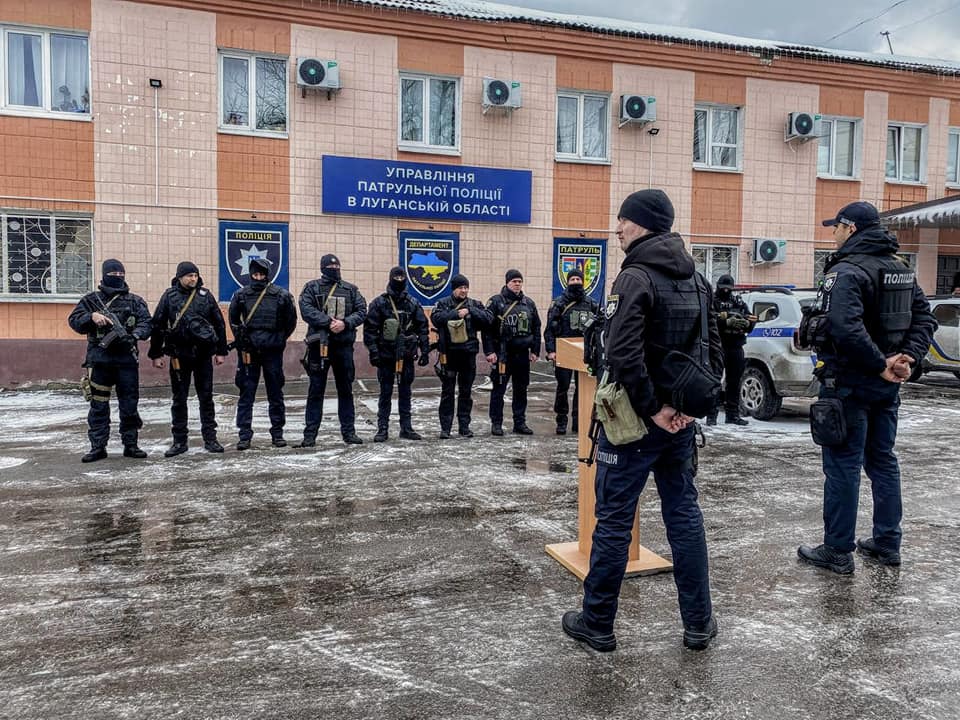 «I told my fighters that it is shared by all and that it will be on the flag of the Luhansk Oblast Patrol Police Department after our victory,» the captain said in a clear commanding voice.
Levchenko comes from Mykolaiv, where the situation is also difficult. Viktor shares: «I have combat missions here. And my loved ones at home and, of course, it is difficult for me. Mom and sister are volunteers, there is no connection with dad.»
It should be noted that since the start of the full-scale invasion, patrols of Luhansk oblast have been evacuating civilians from the combat zone under fire and delivering humanitarian aid to the bomb shelters.